EN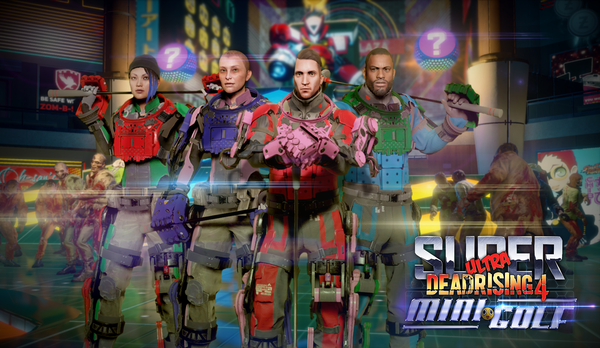 Super Ultra Dead Rising 4 Mini Golf is coming June 20
Dead Rising Fore!
Spring has arrived and the zombie horde has invaded the local fairways and putting greens of Willamette, Colorado. On June 20, get ready to flip zombies the birdie in Super Ultra Dead Rising 4 Mini Golf, releasing for Xbox One, Windows 10 and Steam.
With oversized golf balls and customizable clubs, players will drive long and hard down the fairways of Willamette in search of the perfect putt. Grab your golf loving friends for 4-player co-op or go solo on the zombie infested course. But watch your score – you definitely don't want to bogey on this course!
Super Ultra Dead Rising 4 Mini Golf is included as part of the Dead Rising 4 Season Pass for $19.99 (USD) / €19.99 / £16.24, available for purchase in the Microsoft Store and on Steam. Players can also get the pack as a standalone purchase for $9.99 (USD) / €9.99 / £7.99, or get the game and Season Pass together in the Dead Rising 4 Digital Deluxe Edition which is $79.99 (USD) /€79.99 / £54.99.
If you haven't had a chance to pick up Dead Rising 4, download the game from the Microsoft Store and play the first hour for free before you buy.
To keep up-to-date on everything Dead Rising follow us on Twitter and LIKE our Facebook page .