EN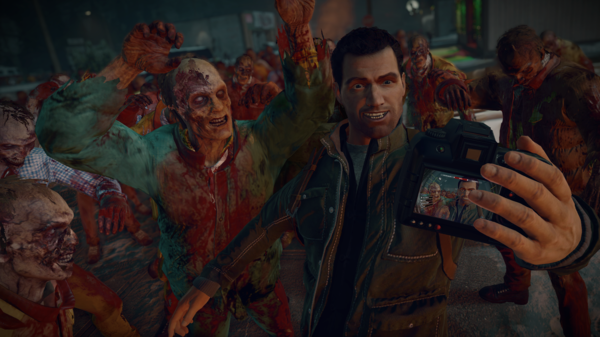 Dead Rising 4 swarms to Steam on March 14th
Dead Rising 4 is unleashing a new kind of undead plague on PCs this spring when it arrives for Steam on March 14 th, 2017.
It's time to get gory as photojournalist and zombie outbreak survivor Frank West returns to Willamette, Colorado 16 years after the events of the original Dead Rising. Frank finds the town under siege from another zombie infestation and the rebuilt Willamette Memorial Megaplex Mall stocked with bloody entrails and all sorts of consumer goods.
Frank will not only be pitted against the zombie horde but also two new and dangerous kinds of undead creatures as he comes across spry and energetic freshly infected zombies and the dangerously intelligent Evo threat. He will also face a shadowy para-military organization and some not-so-friendly survivors who have their own opinions on how to make it through the zombie apocalypse.
Can Frank uncover what's behind this latest zombie outbreak? Can he get out of Willamette alive? Just how many selfies will he take? With intense action and an unmatched level of weapon and character customization, Dead Rising 4, delivers a heart pounding experience as players explore, scavenge and fight to survive in an open world sandbox on the brink of the next undead outbreak.
The digital Steam release is available to pre-order starting today at a special faaantastic 20% off price of $47.99 (USD). After launch the game will then become $59.99 (USD) .
To confirm if you have the PC weaponry needed to support the hordes in Dead Rising 4the PC specs are below.
So get your roll of duct tape, grab a burrito off the food court floor and start arming yourself to face this new undead threat on Steam.
To stay up-to-date with everything Dead Rising follow us on Twitter and LIKE us on Facebook .