EN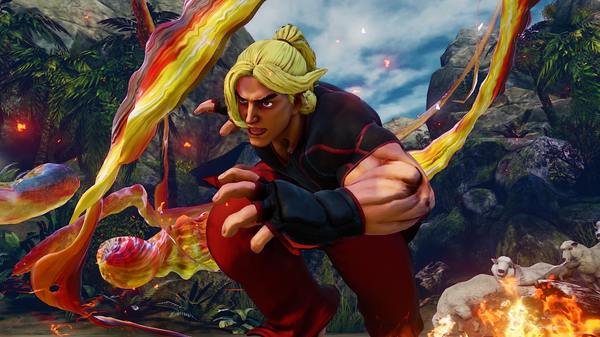 SFV Post Launch Status Update Vol. 6
Mar 04, 2016 // haunts
Hey everyone! We're back today with another Street Fighter V status update, this time detailing how we will be dealing with players with high disconnect rates (aka rage quitters) in the short term while we continue to work on a permanent solution. Hit the jump for more information.
First off, we want to thank the community for being so proactive on this issue. Ever since last week, we've received a ton of videos both here on Unity and our social channels which we've been able to cross reference with our data and put together a clear picture as to which players are abusing the system. Though we were pretty confident that players in our system who had high disconnect rates were indeed those who were attempting to avoid a loss at all costs, we didn't want to start dishing out any punishments without clear proof.
Since then, we've been working hard with the SFV server team to put together a process to pinpoint users who are clearly abusing the system and we're happy to announce that we can now do this without any proof of video. We will be punishing players on a weekly basis who have extremely high disconnect rates coupled with unrealistic win rates.
To be clear, we are only targeting the worst offenders in our system, so if you have had a few instances of being disconnected during a match, you have nothing to worry about. The players who fit the criteria of what we would call a "Rage Quitter" typically have an 80-90% disconnect rate and their accounts sit far outside of the norm as compared to the majority of other players.
The Penalty
Starting last week, we penalized roughly 30 players in our system by docking their League Points. Players who log into their account and see that their LP and Rank has dropped significantly can consider this a warning. We will be continuing to monitor these accounts in the coming weeks and will take further action if needed.
Moving forward, we will be making a sweep each week based on accounts in our system that have abnormally high disconnect rates (particularly at the end of the match) and will reset their League Points.
While we don't have an exact ETA on a permanent solution, we will let everyone know as soon as it is in place.
March Update
We know you're all very eager to hear more about what will be included in the March update, in addition to getting more details on Alex. We will have a major news drop next week on what modes are coming, additional bug fixes and more, so stay tuned!
Required Ports for SFV
For those of you who are having issues connecting to our servers, Capcom Japan has released another tip that may help some users. We wanted to share that with you today.
They recommend checking and seeing if these remote ports are allowed on your router and PC as it could help with logging into our servers.
TCP: 80, 443, 20002, 30840, 30850, 30870

UDP: 30840-30859, 30870-30879
Current Fixes
We have also made a few additional fixes on the server side recently.
An issue where some users could not be found in Rival Search is now resolved.

Fixed an issue with players being disconnected immediately after creating a Battle Lounge.
Additional Known Issues
Here are a few other issues we are aware of and are working to resolve.
Users with "-" and "_" in their Fighter ID can't be searched.

If you get disconnected while making a Fighter ID, your Fighter ID will be either your PSN or Steam ID.

Fighter Profile data is currently not populating with information. This will come at a later date.
That's it for today! As always, if you have any feedback, feel free to leave a comment here on Unity or send a tweet to @SFVServer!