EN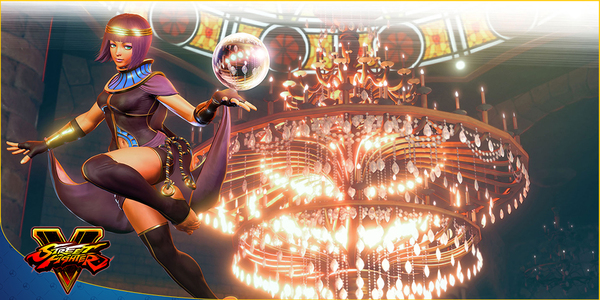 Menat, The Eyes of the Future, makes her way to Street Fighter V August 29th
You may have seen her haunting Ed in his dreams, but Menat has now become a reality and officially makes her way into Street Fighter V this Tuesday! Hit the jump to learn more about this all new, mysterious fortune teller.
Menat is an apprentice of a famous Fortune teller that lives in Italy. The techniques she was taught revolve around her crystal sphere, which she controls with her soul power. This power lets her extend the base of her attacks, giving her a fortunate advantage at longer ranges. She is also able to send it out at the opponent to disrupt attacks, where she can later call it back. While the crystal sphere is out, she can cancel any normal attack and her V-Skill into Soul Sphere: Ankh, calling the crystal ball back to her, greatly increasing her combo potential.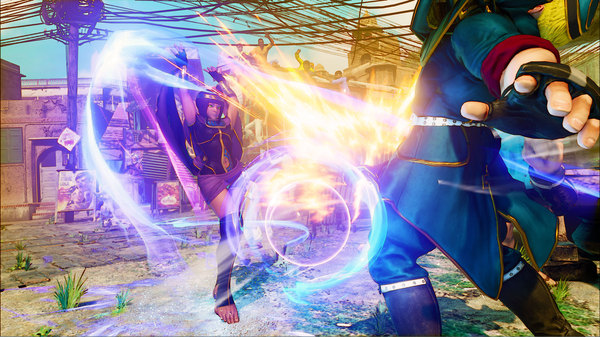 V-Skill : Soul Reflect – Kamal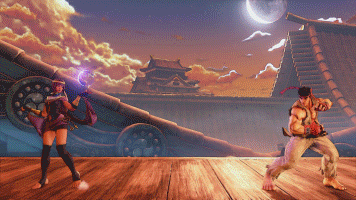 Produce a shock wave attack from her soul power. While the crystal sphere is retracted, this lets her reflect the average projectile back at the opponent. If the crystal ball was sent out into battle prior to using her V-Skill, this will absorb the projectile to help build up her v-gauge. This can also be used to launch the opponent into the air to help extend combos.
V-Trigger: Wisdom of Thoth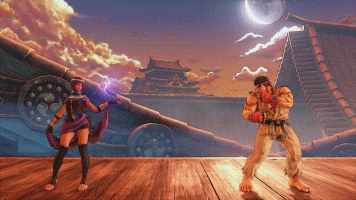 Menat summons six spheres with her soul power andeach sphere is linked to her normal attacks. Pressing and releasing of a normal attack sends the sphere linked to that attack flying at the opponent.
Critical Art: The Nefertem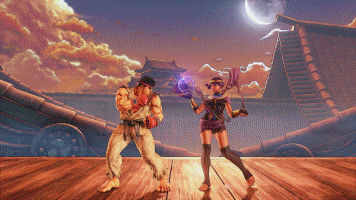 Menat sends her crystal sphere to bind her soul power with the opponent to deal devastating damage.
Mastering this fortune teller is dependent on knowing when to use her crystal sphere to keep her opponents at bay, and when to unleash it to create unpredictable mixups.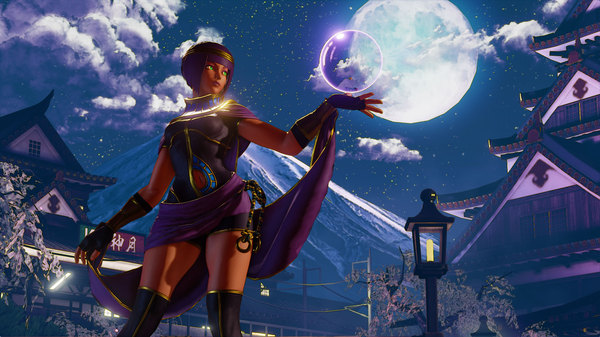 Also coming alongside Menat on August 29 th are her Story and Battle costumes.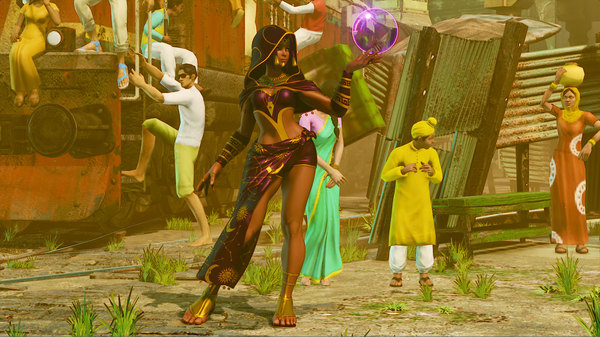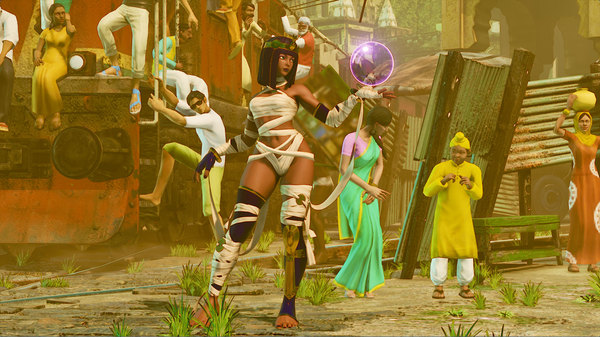 And don't forget, the SFV Season 2 Character Pass is available for $29.99 / €29.99 / £24.99 and will grant pass holders with Akuma, Kolin, Ed, Abigail, Menat and an addition brand new fighters to be announced later this year. The pass comes with Premium Battle Costumes with colors 3-10 unlocked and default costume colors 3-10 for each character. Additionally, Season 2 Character Pass holders will receive an exclusive PS4 theme!

One last thing! To help celebrate the 30 th Anniversary of Street Fighter, players who log into Street Fighter V from August 29th to September 5 th will receive an additional 30,000FM!
For the latest updates on Street Fighter V, follow us on Facebook and Twitter .