EN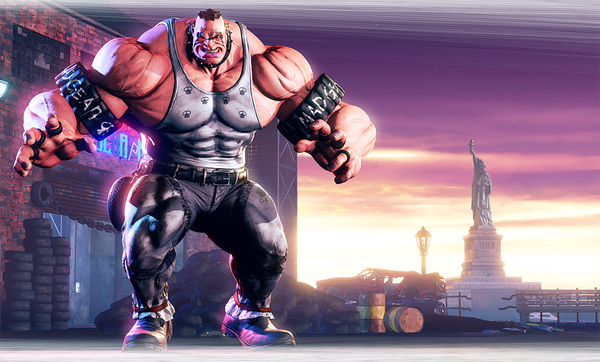 The Super Human Hot-Rodder Abigail makes his way to Street Fighter V on July 25th!
We are happy to announce Abigail, the biggest man in Metro City, as the fourth new character to join Season 2 of Street Fighter V .
Hit the jump to see what he's been up to since his Final Fight days.
Making his way from Final Fight to Street Fighter V, Abigail was one of the top ranking members of the Mad Gear Gang. His territory is the Bay Area of Metro City, a location he terrorizes with his gargantuan size, and at eight feet tall, he makes the Red Cyclone look like a spinning top. The tires around Abigail's monstrous biceps make is clear what he's been up to when he isn't cracking skulls. This mountain of a man is a complete (mad) gear head that loves to make car noises almost as much as he loves driving them.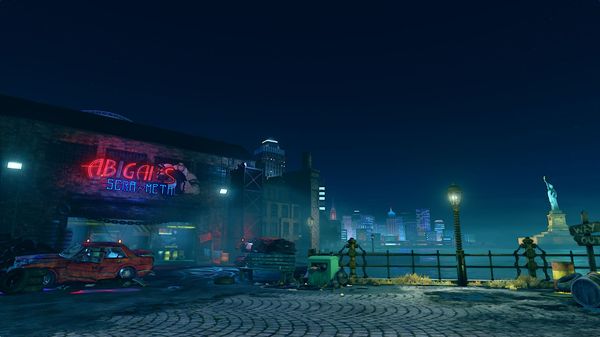 One thing that's troubling Abigail is the whereabouts of his prized monster truck. Be sure to check out his character story as he brawls his way through the mean streets of Metro City in search of it.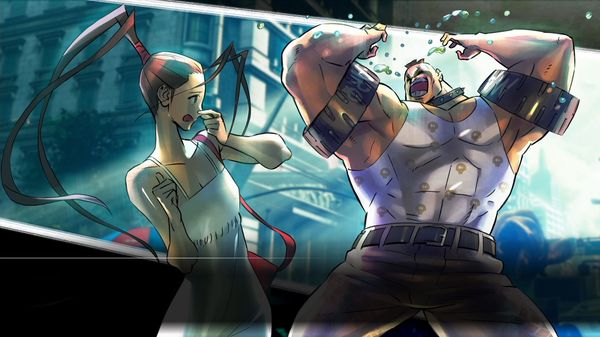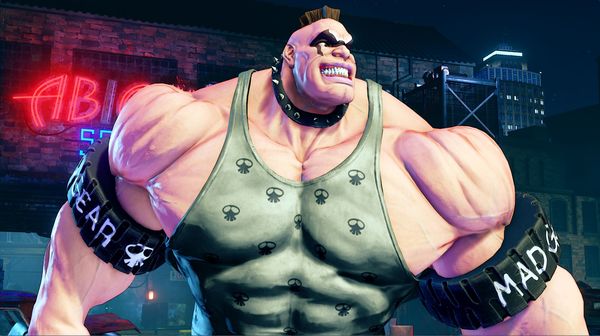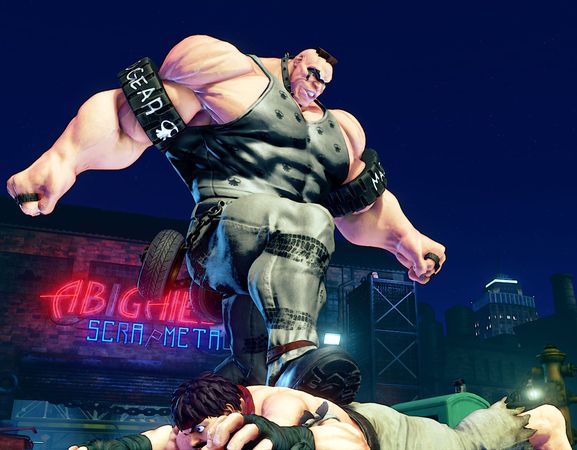 V-Skill: Hungabee
Abigail thrusts his sizeable belly forwards (either high or low) countering the opponent's attack and setting himself up for a combo opportunity.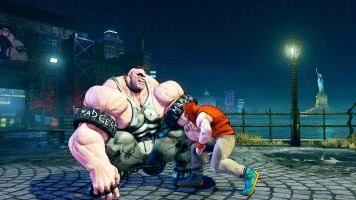 V-Trigger: Max Power
After popping his two-bar V-Trigger, Abigail can charge up his four different heavy punches for one hit of armour and extended juggles. A full charge will break the opponent's guard.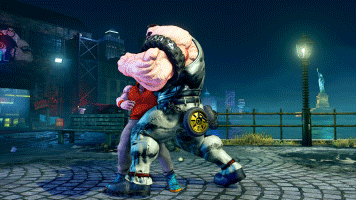 Critical Art: Abigail Special
Abigail slams his opponent with a downward open-palm strike that puts them into a daze. He then hoists them into the air, pummels them like a makeshift speedbag before launching a savage hook that shatters the screen.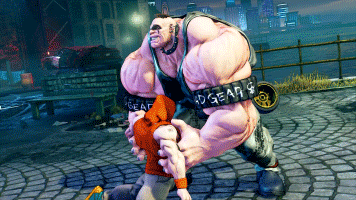 As the largest character in the game, you'd expect Abigail to be all about the command grabs. He has two, as it happens, but what makes him stand out is his Nitro Charge run. This special move has one hit of armour (two for EX!) and can be cancelled into four follow-ups – a stiff punch, command grab, cumbersome overhead or V-Skill. Suffice to say, Abigail isn't a one-trick-pony, he's a horse-power-house.
Also arriving alongside Abigail are his Story and Premium Battle costumes, as well as his own personal stage, the Metro City Bay Area. Fight on this stage long enough and you might see the iconic sunrise that fans will remember from back in Abigail's Final Fight days.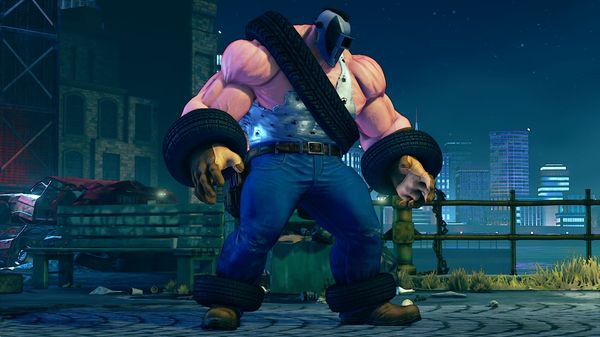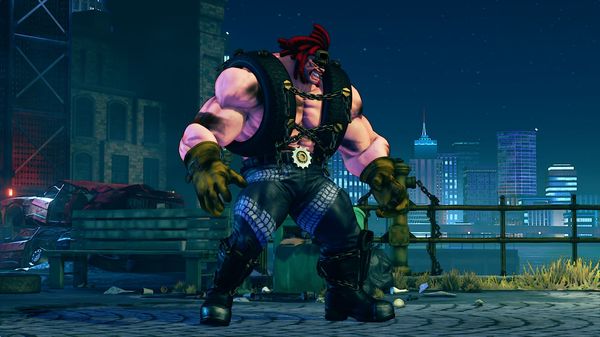 Don't forget, the Season 2 Character Pass is available for $29.99 / €29.99 / £24.99 and will grant pass holders with Akuma, Kolin, Ed and Abigail in addition to two brand new fighters to be announced later this year. The pass comes with Premium Battle Costumes with colors 3-10 unlocked and default costume colors 3-10 for each character. Additionally, Season 2 Character Pass holders will receive an exclusive PS4 theme!

In the next few days, we'll share more information about Abigail. So keep an eye out on our Facebook and Twitter pages for Street Fighter V .