EN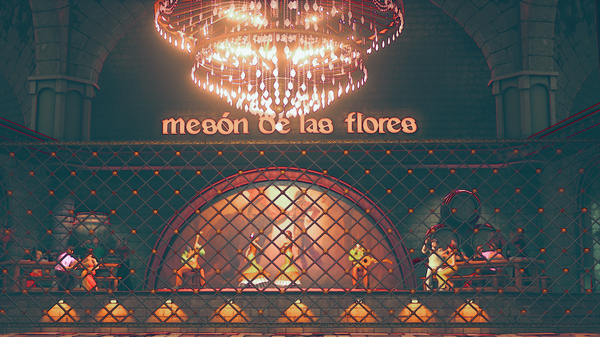 The New Capcom Fighters Network Arrives May 30 Alongside Monthly Targets, Ed and an All-New Spain Stage!
The cage returns! As part of a bevy of new features and updates coming on May 30, Street Fighter V will receive a remastered Spain stage loaded with dancers, musicians and all the requisite flair we've enjoyed since its stylish debut in Street Fighter II. And Vega players… yes, you will be able to climb that bad boy. Pick up the Flamenco Tavern starting on May 30 for $3.99 / ï¿¥400 / €3.99 or 70,000 Fight Money. Hit the jump for a full round up of what to expect May 30.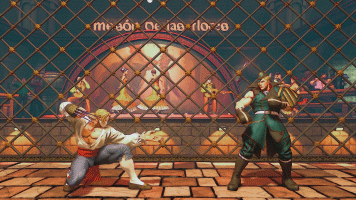 The Thailand stage will also return on May 30 with all-new BGM for $3.99 / ï¿¥400 / €3.99 or 70,000 Fight Money, and was detailed [ back in this earlier blog post ].
Additionally, May 30 is the day the New CFN rolls out to all online warriors. The New CFN is a massive update to the online SFV experience, [ detailed in this earlier blog. ] New balance changes, matchmaking improvements and loads of other benefits await – including a whopping 50,000 Fight Money bonus for signing in at any point from May 30 to June 13 PST!
Speaking of balance changes, we have a few additional updates to share alongside the New CFN:
Balrog

Turn Punch

â' Level 1 – 6 Motion: Added throw invincibility for frames 1-18F.

â'¡ Level 1 – 3 Motion: Changed to upper body and projectile invincibility from frames 3-18F.

â'¢ Level 4 – 6 Motion: Changed to attack and projectile invincibility from frames 3-18F.

â'£ Level 7 – 10 (Final) Motion: Changed to complete invincibility from frames 1-18F

R.Mika

Dhalsim

Stand Heavy Punch

Changed the total frames from 44F ⇒ 42F

Back Throw

Reduced the distance from the opponent after hit.
We also want to thank all of our fans for continuing to support the Capcom Pro Tour this year through the new in-game items we've released and the new 2017 Premier Pass! [ As we mentioned ], users who purchase the CPT 2017 Premier Pass will not only get access to all the cool new content such as costumes for Ryu and Ken, we will also be offering up additional Targets.
To kick things off, we'll be offering up four Targets in June to celebrate the launch of the New CFN which will net you a cool 36,000 Fight Money! We'll be releasing a new Target each month after that through November.
Keep in mind that each target only lasts for the month that it is active. For example, the Targets in June will expire on July 1 st , the Targets starting in July will expire on August 1 st and so forth.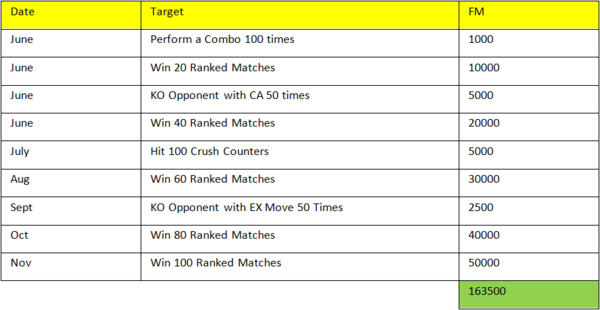 For a full rundown of all the new Capcom Pro Tour content this year and more information on how this initiative supports Street Fighter V esports, check out this post [ over at the PlayStation Blog ].
Last, but most certainly not least, our latest Season 2 character, the Young Commander Ed, makes his formal debut alongside the New CFN, Spain and Targets. Test your Psycho Power infused boxing skills for $5.99 or 100,000 FM.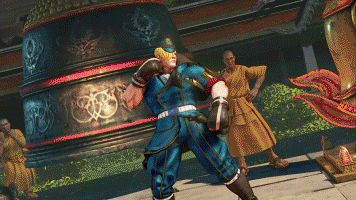 S.I.N. kidnapped Ed as a child and experimented on him with the goal of creating a replacement body for M. Bison. Today, he's a force all his own! Check him out – and his Story and Battle Costumes – starting on May 30.
Don't forget, the Season 2 Character Pass is now available for $29.99 / €29.99 / £24.99 and will grant pass holders with Akuma, Kolin, Ed, in addition to 3 brand new fighters to be announced later this year. The pass comes with Premium Battle Costumes with colors 3-10 unlocked and default costume colors 3-10 for each character. Additionally, Season 2 Character Pass holders will receive an exclusive PS4 theme!
And as always, for the latest updates on Street Fighter V , follow us on Facebook and Twitter .