EN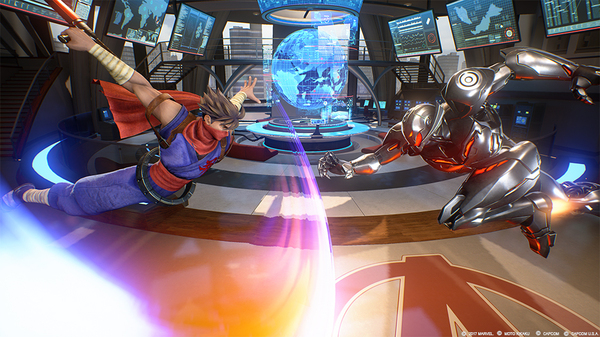 Marvel vs. Capcom: Infinite – Gameplay Trailer #2 is here!
Load up your quivers and hand cannons, as the new Marvel vs. Capcom: Infinite gameplay trailer is here! Watch Ultron battle it out with iconic Marvel and Capcom characters, including Chun-Li, Hulk, Strider Hiryu, Thor, Chris Redfield and Hawkeye after the jump.
Ultron makes his first appearance in the Marvel vs. Capcom series and brings with him a sinister set of attacks to dispatch his foes. Most notable, is the ability to summon an endless army of drone reinforcements to aid him in battle. He can summon these both on the ground and in the air. The drones also come in two flavors, one stays back assisting Ultron with a beam to cover him with the second version charging forward and smashing his opponent with a powerful blast of energy.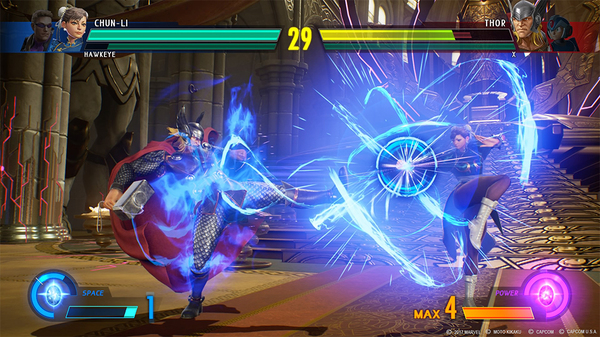 The new gameplay trailer also features the introduction of the Space Stone. Using the Space Stone's Infinity Surge will alter your opponent, dragging them towards you. Activating the Space Stone's Infinity Storm will encase your opponent inside a prism for a short period of time, giving you the space to plan your next attack more easily.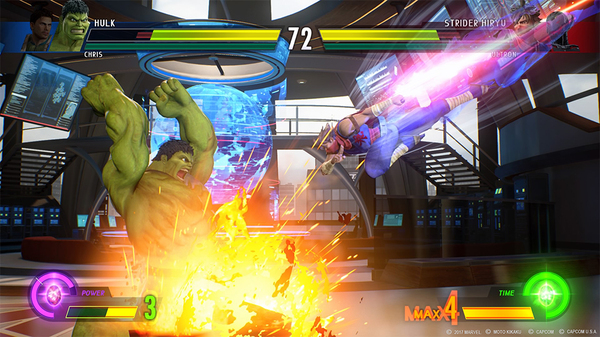 The other Marvel and Capcom fighters have also powered up since their last battle, including additional special and super attacks to help them in their fight against Ultron Sigma. Hulk is armed with his new Gamma Crush attack that creates a vicious volcano and Strider Hiryu's new air super gives him the ability to slash his opponents from anywhere on the screen.
For those looking for Rocket Raccoon, never fear, we'll be releasing more on him soon and showing off his arsenal of moves at a later date.
Marvel vs Capcom: Infinite makes its way to a universe near you September 19 th , 2017 on PlayStation 4, Xbox One and Windows PC. For pre-order details and information on how to play as your favorite Marvel and Capcom characters, be sure to check our previous blog, which featured our new Story Mode trailer. For more information on Marvel vs. Capcom: Infinite, follow us on Facebook and Twitter .