EN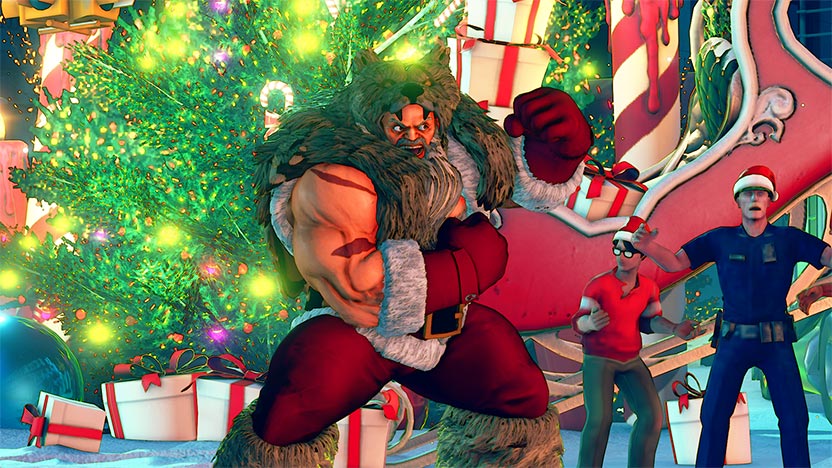 Welcome to Season 2 of Street Fighter V!
Happy Holidays from the Street Fighter Team!
As previously announced, December 20 th marks a huge content update for Street Fighter V. There's a lot coming out, so hit the jump for a quick recap.
First up is all of our festive Holiday DLC, Ryu's B-Boy and Chun-Li's B-Girl costumes. Don't forget, there is a holiday bundle that will include all of the holiday content for the discounted price of $19.99 / €19.99 / £15.99.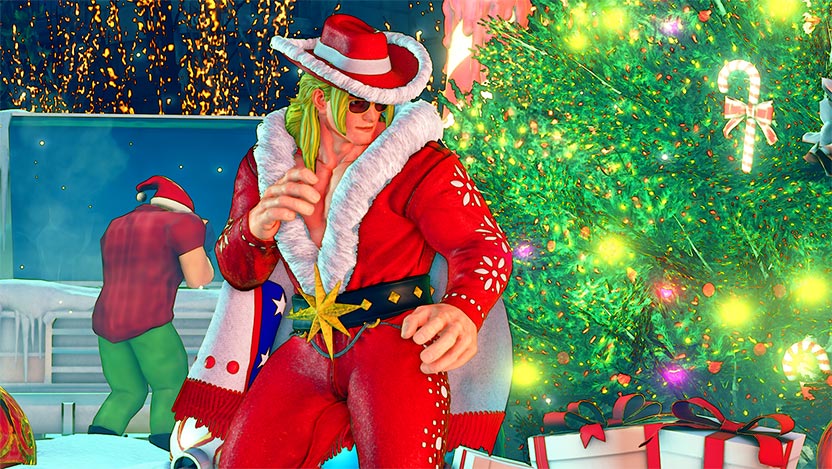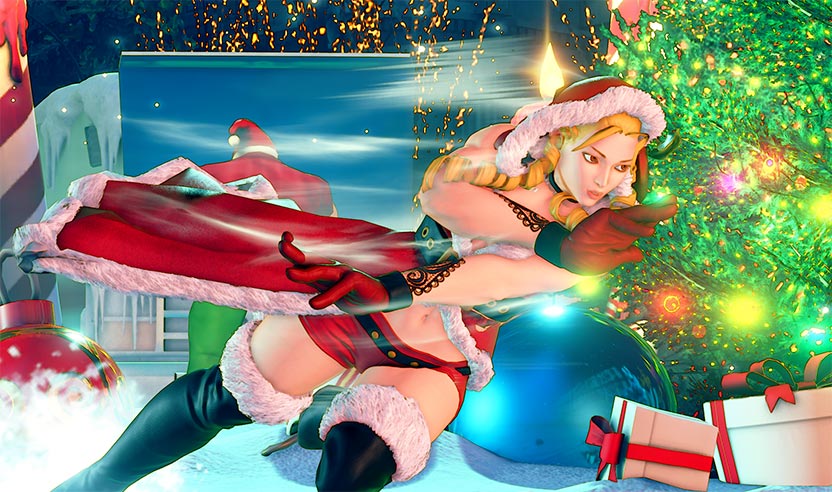 Please check out our previous blogpost for full pricing details on the Holiday DLC, including its trailer and screenshots.
As announced at PlayStation Experience 2016, Akuma will be making his debut to Street Fighter V and is coming tomorrow alongside his Story, Premium Battle and Nostalgia costumes. If you want to make sure you're set for next year, the Season 2 Character Pass is available for purchase here , and will grant you with Akuma, five brand new fighters throughout the year, Premium Battle Costumes for each and an exclusive PS4 theme.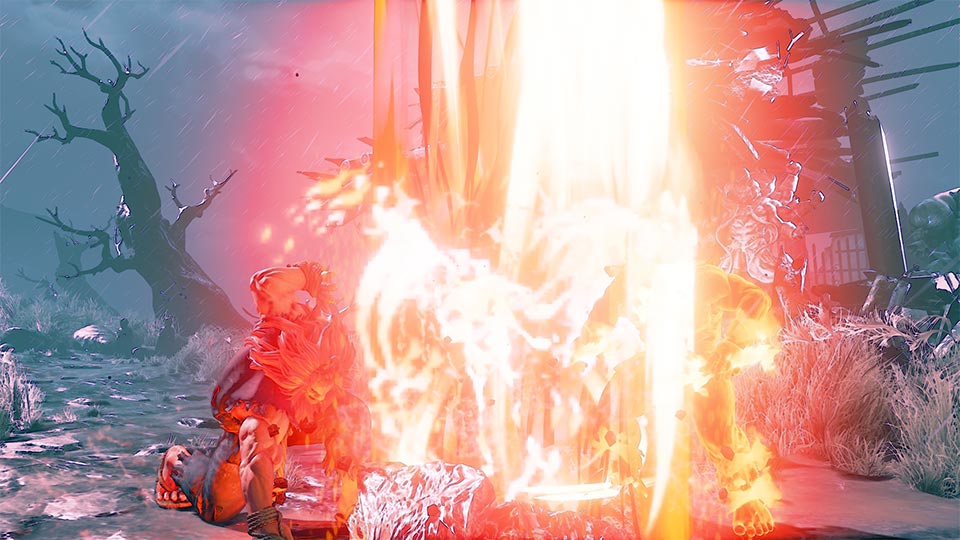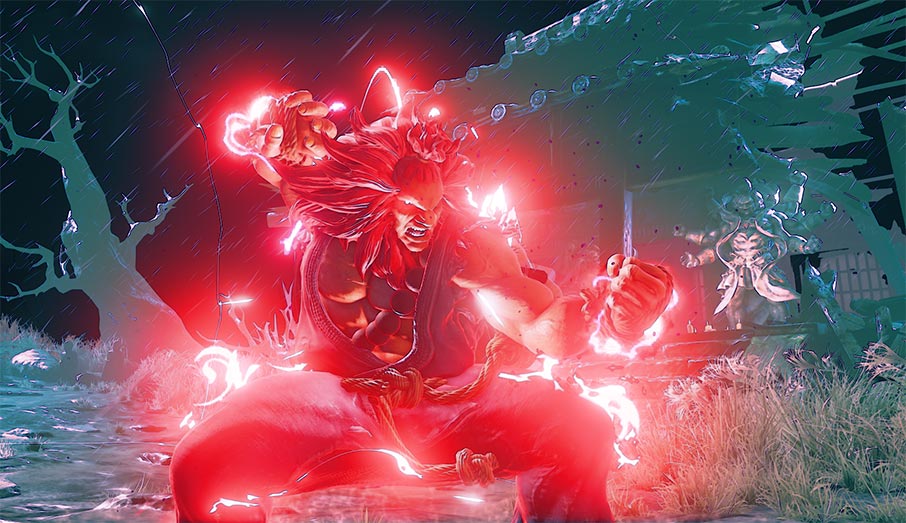 For more details on Akuma's moveset and costumes, click here .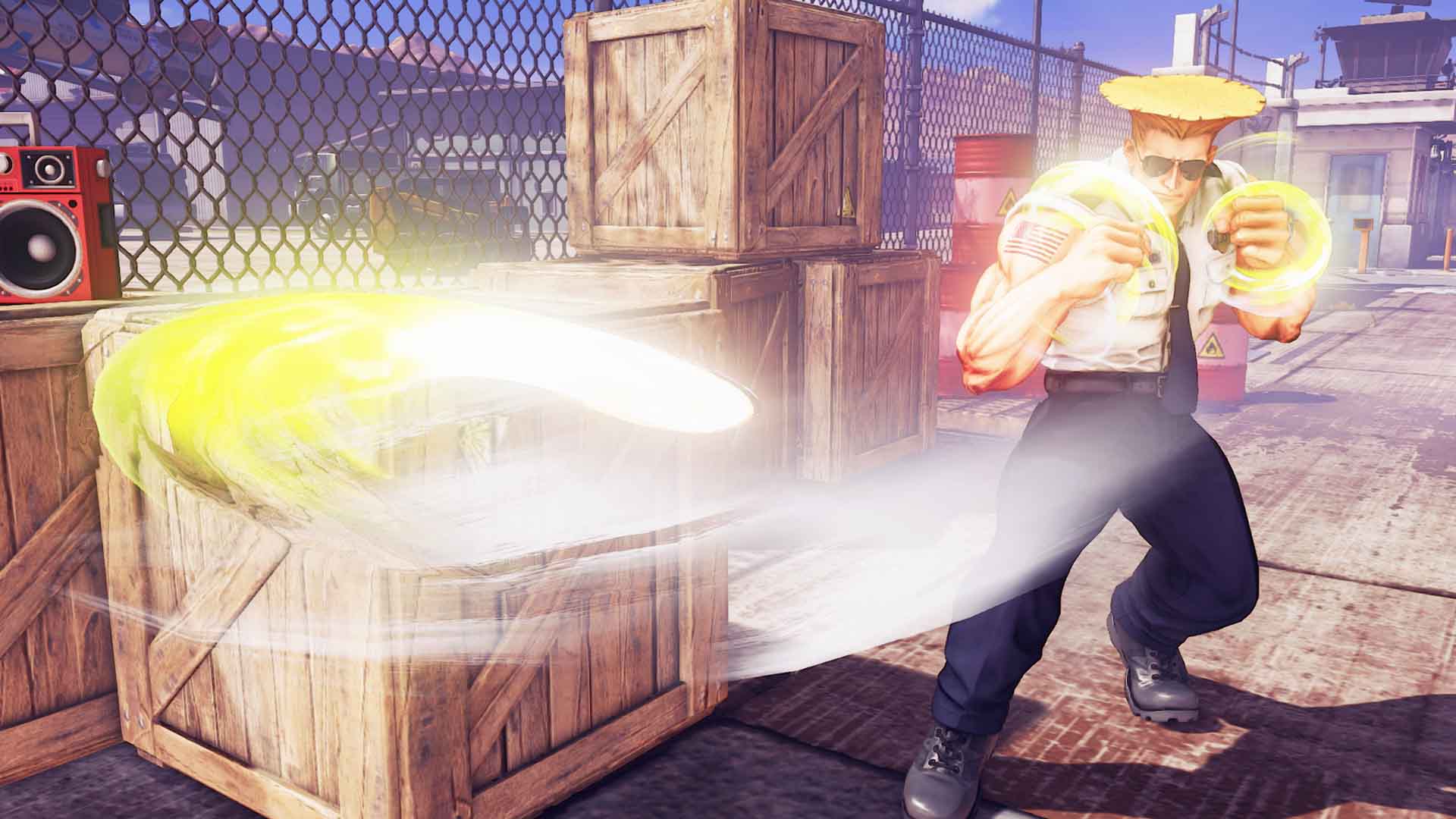 As Combofiend mentioned in his blogpost , the team has been hard at work ensuring the 2017 season of Street Fighter V is its best yet! We've been paying attention all year long and these balance changes are the combined result of Capcom Pro Tour tournaments, online play, player feedback, and internal testing. The goal was to ensure a rich, diverse gameplay experience with each character that both players and spectators can enjoy.
In addition to the balance changes, you'll find a few other features included in the patch:
Direct Input controller support
We are happy to announce that Street Fighter V on Steam now officially supports Direct Input controllers. You'll find this in the Other Settings section of Options.
Background Music Select
In Battle Settings, you'll now be able to select your preferred music in Training and Versus Modes as well as Casual and Ranked matches.
Fighter Profile Radar Charts
Additional updates and fixes have been implemented into Fighter Profiles.
Updated Rage Quit System
The current Rage Quit System has resulted in a significant decrease in rage quitting. That said, we always planned to take this one step further and are ready to further address the issue with this update. In addition to losing League Points and being locked out of online matchmaking for a set time, the following additions have been made to the system:
Matchmaking Update – Players who frequently disconnect during matches will now be more likely to be matched up with other players who exhibit similar behavior. The same applies for honorable players who rarely, if ever disconnect; they will be matched up with similar players.
Player Profile Icons – The worst offenders and the most honorable players will also have a special icon displayed on their Fighter Profiles.
League Points Deduction – Anytime a player disconnects during a match, their League Points will be deducted as if it was a loss.
For character-specific changes, we've created a handy pdf for easy access. You can download it here .
Overall
Many adjustments have been made to invincible moves that don't use meter. Since there was a big difference between characters who had invincible moves and those who didn't, such as a Shoryuken, many changes have been made to moves that were invincible with no cost.
Parameters and hit situations for all normal throws have been adjusted. Changes have been made to characters who can loop throws at the edge of the screen. Even after the adjustments, there will be some characters who can loop throws, as those parameters have been adjusted less compared to other characters.
Due to changes to the game, some general attacks have been adjusted for each character. Along with changes 1 and 2, and the other changes to the game, characters who were able to attack more often and had a long reach became significantly stronger. Due to this, regardless of the strength of the character, general attacks for all characters have been adjusted.
Ryu
Ryu's Shoryuken properties have been revised, while his general attacks have been changed to match the changes to the entire game. In addition to those changes, Ryu can now V-Trigger cancel the second hit of the Jodan Sanrengeki as well as special cancel his standing HP during V-Trigger, ultimately widening the moveset that can be used during footsies.
Ken
Ken's airborne Tatsumaki Senpukyaku parameters have been adjusted as the attack was quite strong. Although that may have weakened him in the air slightly, we made it so the Lion Breaker can be cancelled into his V-Skill, allowing Ken the ability to land high damage on the ground depending on the situation.
Chun-Li
Chun-Li's special moves such as Hyakuretsukyaku (both grounded and airborne) and Kikoken have been revised, and adjustments to advantageous parameters have been made. The duration of her V-Trigger has been shortened, but V-gauge is easier to fill up as she now has additional attacks from V-Skill and increased combo potential. Additionally, her new special move cancels have given her a wider range of attack variety.
M. Bison
Adjustments have been made to Psycho Reflect, where the player now gets to choose when they want to shoot the projectile received from absorbing an attack or projectile. Additionally, EX Psycho Blast range has been increased, allowing it to reach the edge of the screen, providing more options for attack. Hit invincibility has been added to EX Head Press during V-Trigger, giving him some defensive buffs as well.
Nash
Moves that were used frequently during footsies have been adjusted. Advantages on Side Knee Attack and Sonic Boom have been adjusted and a new target combo that includes Bullet Clear has been added to give him the ability to go on the offensive while in close range.
Karin
Parameters for most of Karin's general attack have been revised. As Karin's primary weakness was her lack of anti-airs, an airborne target combo has been added to strengthen her anti-air abilities.
Cammy
With the revision to Cammy's Cannon Spike, her defense has weakened a little. However, offsetting this is the addition of new combo possibilities and positive changes to her advantage after certain attacks have landed.
Birdie
Birdie's attacks have been adjusted to match the general changes to the game. The advantage after certain attacks have increased, including the ability to follow Standing HK to Standing MP and Crouching HP to H Hanging Chain.
Necalli
Parameters for all of Necalli's main moves have been revised. Opening Dagger can only be charged while V-Trigger is active, giving him a wider range of offensive options.
Vega
Parameters for some of Vega's normal attacks have been revised. As Vega's damage output was generally questionable, Aurora Spin Edge and Crimson Terror have been strengthened, increasing the return when they land.
Rashid
Rashid's attack options have been increased by making it easier to do combos that include V-trigger and CA. Additionally, his jumping MP has been adjusted so that it can combo into Airborne Eagle Spike, increasing his anti-air abilities.
R. Mika
R. Mika's properties for Passion Press and Passion Rope Throw have been revised so that she can no longer mix up the opponent anywhere, anytime. She also now has an airborne target combo, increasing her anti-air abilities.
Zangief
The advantage and distance between Zangief and the opponent when his moves land or are blocked has been adjusted, giving him more opportunities to choose between hits and throws. All special moves including Double Lariat have been adjusted.
Dhalsim
Dhalsim's special and normal moves used frequently during footsies have been strengthened, resulting in an increase in his ability to control range.
F.A.N.G
F.A.N.G's attacks frequently used at mid-range have been adjusted to be slightly slower, however the advantage on hit has been increased. As damage output with F.A.N.G was questionable, special moves can now be performed without charge during V-Trigger to allow for higher damage potential.
Laura
Laura's attacks have been adjusted to increase her overall combo potential. Additionally, her advantage after combos has been adjusted so that it's easier for her to continue offense.
Alex
To match the changes in the game, Alex's mid-range attacks have become a little slower. However, Alex's close range damage output has increased as new combo opportunities such as, Crouching LP > L Flash Chop and Lariat > Standing MP have been added. Additionally, the anti-air ability of crouching HP has been improved, making it easier to do damage when he properly reads the opponent.
Guile
Adjustments have been made to Guile's unique attacks, such as decreasing the hurtbox around his feet during the Rolling Sobat and increasing the advantage on his Knee Bazooka and Reverse Spin Kick. By increasing the strength of these attacks, there should be an increase in the amount of unique moves used during footsies.
Ibuki
Ibuki's dash has been sped up as well as her jump to help her close the distance against the opponent quicker. Her standing MK has also been strengthened greatly to provide more attack/defense options once she gets in.
Balrog
Balrog now has more ways to break through the opponent's guard. Changes, such as minimizing the recovery on Buffalo Pressure, increases his mix up potential and making crouching MK a low hit gives him greater high/low options. Special moves such as Screw Smash have been changed from charge moves to command moves to help with offense, while adjustments have been made to each stage of Turn Punch, to increase how much space Balrog can move in an instant.
Juri
Attack properties of Juri's normal attacks have been adjusted while combo potential has been increased through modifications to her standing MP to standing MK. Additionally, her ability to cancel all versions of Fuharenkyaku with her V-Skill allow her greater movement options.
Urien
Some of Urien's normal attacks have been revised, resulting in an increase in a greater advantage after those attacks hit or are blocked. Another offensive improvement is that jumping LK can now cross-up, resulting in more offensive variety. On the defensive side, crouching HP startup has been quickened in an effort to increase his anti-air abilities.
Lastly, we here at Capcom would like to wish everybody a Happy Holidays and a Happy New Year. It has been a fantastic year and we are even more excited for what we have in store for you in 2017. Next year marks the 30 th Anniversary of the Street Fighter series and for the latest updates on our upcoming celebrations, make sure you follow us on Facebook and Twitter .