EN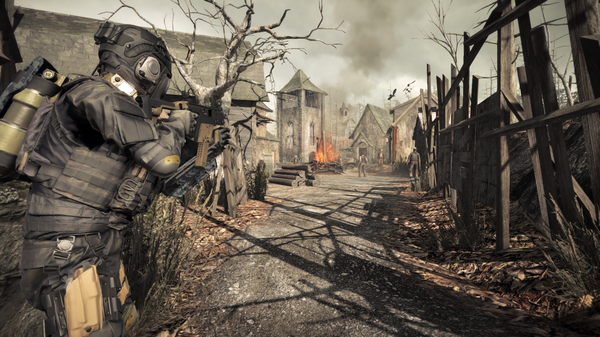 Umbrella Corps Coming in May!
We have a bunch of new info to share about Umbrella Corps! First off, we can confirm that it's coming out in May this year for digital download on PlayStation 4 and PC. The game will support 1-6 players and though it's mostly focused on online competitive team battles, there's a newly confirmed single player mode called "The Experiment". Click the jump for more info on these and more new details along with new screenshots and a trailer showing off the goods.
When the game was first revealed, we announced the One Life Match mode and the Umbrella Laboratory map, but we have more in store for you. You will also be able to fight in the Resident Evil 4 inspired Village with Ganados that aren't too happy about the constant gun fights and the newly imagined Tricell organization HQ from Resident Evil 5 where blood-thirsty Cerberus dogs are added to the mix. You'll roam these maps in both multiplayer and in "The Experiment" single player mode, where you fight enemies that change per stage in over 20 missions with varying objectives. You won't be able to use the handy Zombie Jammer that normally keeps the creatures away though, so good luck!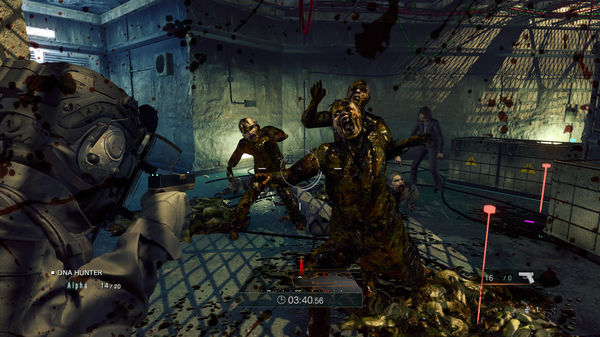 And in case you need a refresh on what Umbrella Corps is all about – it's a new fast-paced third person shooter that blends Capcom's experience in competitive games, tense scenarios and previous shooting games with a Resident Evil undertone. With many of the dev team members being airsoft enthusiasts, they wanted to take the exciting keep-you-on-your-toes tension that both Resident Evil and airsoft have to offer to create a new experience that fans haven't seen before from a shooting game.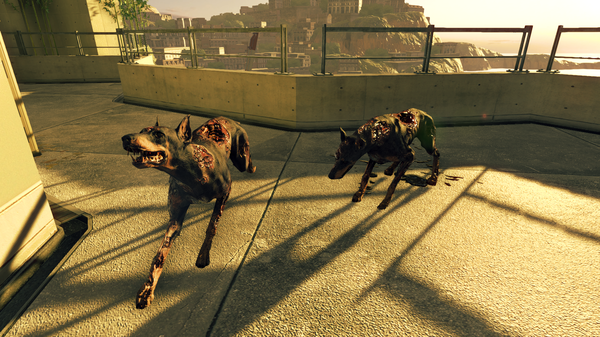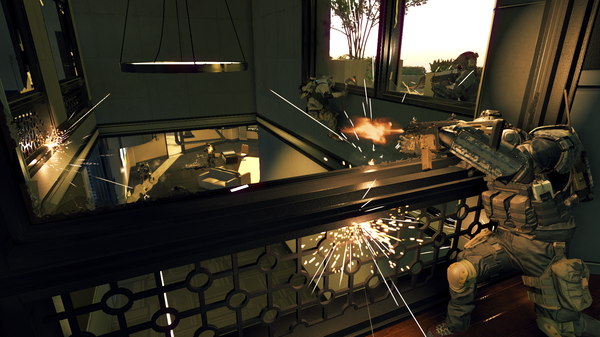 The close-quarters maps emphasize the "kill quick or die" mantra that's at the core of the gameplay. This isn't a shooter that's about leveling up your guns or experience points, it's more about your own skill level and creating the best strategy to eliminate your opponents so your team can be victorious. And of course there's plenty of Resident Evil-ness to go around. In addition to the RE-inspired maps, you've also got zombies and other creatures to deal with on top of the opposing team. But we've got you covered – you'll get equipment like the Zombie Jammer that (as long as it's intact) helps keep away the creatures, plus the Brainer axe for a quick melee kill and Terrain Spikes to take the high ground and get the edge on your opponents. In a pinch you can also put your Tactical Shield to use to latch on a wandering zombie that can serve as cover from enemy fire.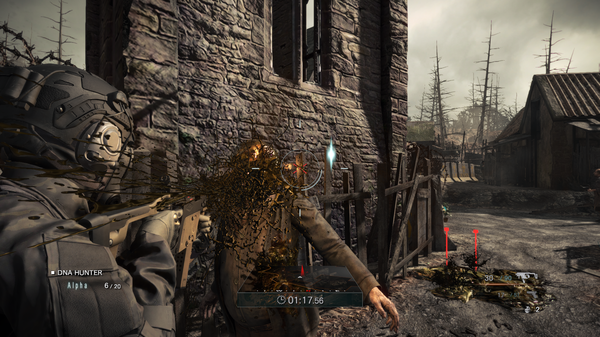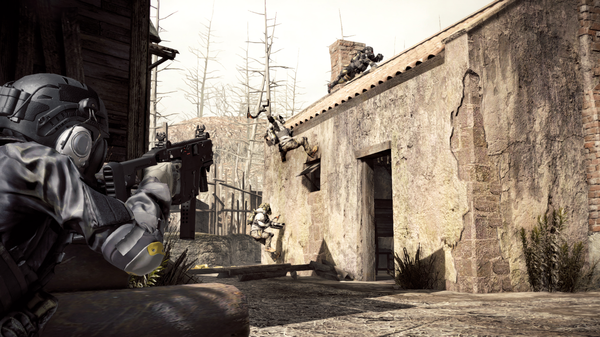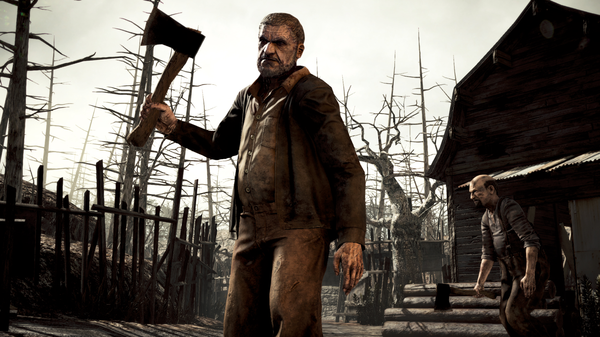 Join the corps and get ready for some intense action when the game comes out in May this year on PlayStation 4 and PC!