EN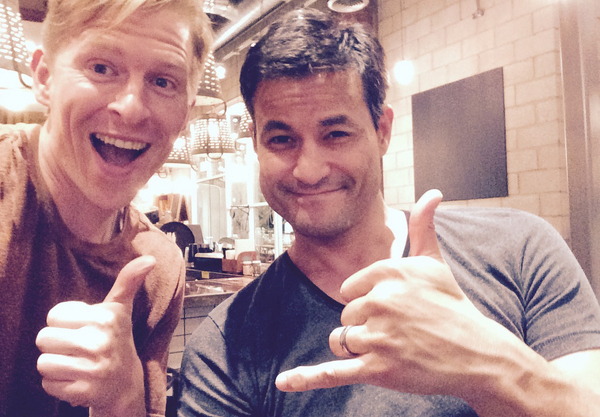 Interview with a Capcom star – Dan Southworth
Last week we got to chat with beloved Dante portrayer Reuben Langdon for an exclusive interview , but it's probably safe to say that one of the biggest draws Devil May Cry 4 Special Edition brought to the table was the return of fan favorite anti-villain Vergil.
There would be no Vergil without the excellent voice and motion work of Dan Southworth, who has portrayed the character since his breakout appearance in Devil May Cry 3. Naturally, we reached out to Dan as well to get his insight on fleshing out the character and the series itself, and he kindly delivered. Hit the jump to read on!
————————–
Capcom Unity: How did you become involved in the Devil May Cry series? Was the Devil May Cry series your first entry point into video games?
Dan Southworth: I auditioned and was cast. I'm not quite sure if my first experience with motion capture was Devil May Cry or if it was being the Jet Li motion double on pick-ups for a video game he did. Devil May Cry was definitely my first encounter with the WHOLE motion capture experience, as motion capture performer, actor and voice actor.
CU: Director Itsuno-san has suggested that certain aspects of Vergil's character didn't really fall into place until he met you and saw how you handled a Japanese sword. As he described it:
"It showed a respect for authentic Japanese swordsmanship, but balanced with a slightly rough, wild style that perfectly fit Vergil's profile of a Western man using a Japanese sword."
In your performance, were you conscious of this notion of "Japanese sword fighting with a slight Western twist," or did that just come about naturally?
DS: I was aware of it and at first I worried if it would have cost me the job. I knew enough about samurai culture and swordsmanship to take a serious and disciplined approach. I practiced and found an expert to work with. In this way I was very Japanese in character. I also knew that I would not attain the specificity of a refined Japanese swordsman in so short a time period. The only way to overcome this handicap was to use my own 30 years of martial arts experience and 20 years of film experience to make deliberate movements I could own with the nuance of an experienced and seasoned character such as Vergil. I even developed some good ole cowboy flair. In this way I was very "Western." To my astonishment these movements were incorporated into the character. In Marvel vs. Capcom 3 some of my flair is incorporated into the character's finishing move… What a tremendous honor to the work.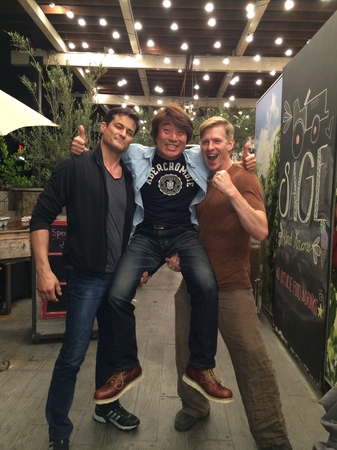 ↑ The gang got back together at E3 this year for a brief reunion. (Left to right: Dan Southworth, Hideaki Itsuno, Reuben Langdon)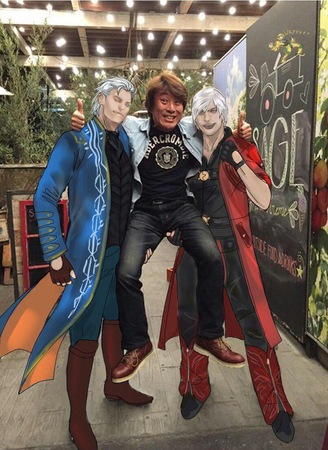 ↑ Alternate angle provided by a fan.
CU: What other things did you find crucial to your portrayal of Vergil? What defines him as a character to you?
DS: I think that fortunately for me, what was crucial to my portrayal of Vergil was that he was a reflection of my own personal struggle as an actor at that very moment in time. I was intense, unyielding, doggedly tenacious in my focus and operating from a dark emotional disposition. I was able to express this inner intensity as the character. What defines Vergil as a character to me is that while he seems like the perfect samurai in his very calm and calculated demeanor, you can always sense the simmering intensity and even rage. When he finally does unleash its quite satisfying.
CU: How physically taxing was the motion capturing process for you? Were Vergil's in-game combat moves motion-captured?
DS: What is most taxing about the motion capture process is that you can keep shooting scene after scene with very little down time when compared to film or television. In comparison you can end up shooting 7-15 scenes a day instead of 2-5 on a film or television set (barring soap operas, of course). As far as "combat moves" is concerned, I use to be hired very often to perform "in game" action, or as you have called it, "combat moves," but it's not usual for a performer hired to act in the cinematic scenes to then do "in game" motion. "In game" motion can be 10 times more taxing than performing in cinematic scenes and if you had to do both during the same shooting schedule your performance in either would suffer.
CU: What was your favorite sequence or moment to perform? What was most challenging?
DS: Believe it or not, my favorite sequences to perform are not actually the action sequences. I enjoy really digging in and trying to find ways to make the "talking moments" more interesting to watch. That will always remain the most challenging and therefore the most exhilarating challenge for me.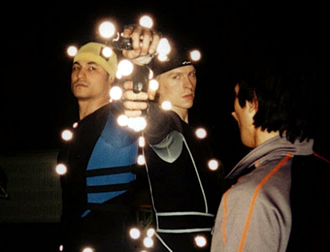 CU: Where else can fans see you in action? Anything you'd like to plug or tease?
DS: Fans can also see my work as Kenshi, blind swordsman, in Mortal Kombat Legacy Season 2 at Machinima on Youtube. I also recently finished filming the role of Shiro in the sci-fi action feature Hunted. Look for it next year.
CU: Any final message for all those fans out there?
DS: Thank you for your interest in my work….It's nice that it is appreciated.
————————–
Big thanks to Dan for sharing his candid insights, and for making Vergil one of the coolest characters in gaming!