EN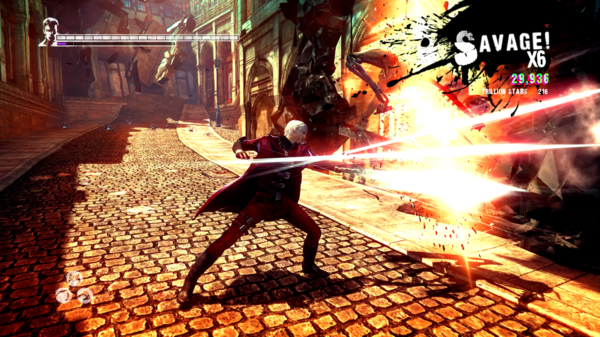 DmC: Definitive Edition Style Tournament – Round 1
::UPDATE:: Round 1 submission window has come to a close! Stay tuned for the community vote this Wednesday morning!
The time has come, my friends, and so, I daresay, have we all. We've arrived at an exciting point in time for Devil May Cry fans, with DmC: Definitive Edition freshly out on new-gen consoles and Devil May Cry 4 Special Edition on the way this summer for consoles and PC. That's more stylish action in a year than the universe typically gets in several. And with the video sharing capabilities of new consoles, I reckon it's time to put that style on display. And so begins the age of the Style Tournament. Read on to see how you can play and what you might win.
Game: DmC Devil May Cry: Definitive Edition (PS4/Xbox One)
Concept: This tournament will consist of four standard rounds plus one decisive final round, for a total of five rounds—one each week.
Each round will begin on Friday morning, with the rules for that round–including character, difficulty, gameplay modifiers, Mission, and "fight"–announced via a Capcom Unity blog post. Players will have the weekend to play and record a stylish combo video, to be submitted to us by noon (Pacific Time) the following Monday.
Video submissions will be pared down to a Top Ten* by a team of judges here at the Capcom office. These Top Ten videos will then be presented on the blog Wednesday morning (Pacific Time), and put to a community vote. The creator of the video with the most votes will become a Finalist and receive an awesome prize.
*In the event that there are fewer than ten submissions, all submissions will be put to community vote. I'll also be kinda sad.
In Round 5, the four Finalists will compete against each other in one final, freestyle round. The recipient of the most votes will win the Grand Prize.
General Rules:
-Videos must be sixty seconds or shorter in length.
-Videos must be captured using PS4 or Xbox One's internal video capturing features.
-Videos should be a single take with no cuts. They may, of course, be trimmed on the beginning or end for length.
-No voiceover in your videos, please.
-Videos must meet the criteria specified for each round. This includes character (Dante or Vergil), difficulty (e.g., Dante Must Die), gameplay modifiers (e.g., Must Style), Mission, and the enemy waves you will be fighting. The idea is that every entrant is tackling the same fight in the same conditions.
-Videos must be submitted by the deadline! Don't be late!
How to Submit:
1. Use your PS4 or Xbox One to save your video clip.
2. Use your PS4 or Xbox One to upload the video to YouTube.
3. Send your video link to contest@capcom.com OR tweet it with # DmCStyle.
4. Feel free to include any information you think is important to highlight in the video description on YouTube.
5. Each person may submit only one clip per round. So be sure you submit the take you think is best!
Winning and Prizing:
::UPDATE:: Finalists for each round will be contacted via the contest@capcom.com email account. Please respond with your name, mailing address, and SKU of choice (PS4, Xbox One, PC digital) by the date noted in the email. If we don't receive a response by the designated date, we'll have no choice but to give your prize and Finalist position to the runner-up for the round you won!
Additionally, based on some feedback we've received over the course of this tournament, the community vote for subsequent rounds will be limited to Capcom Unity members only. Game on.
-Those who make the Top Ten will be put to a community vote each round, to be held on the Capcom Unity blog. For convenience and exposure, each poll will be advertised on Twitter (@DevilMayCry) and Facebook (/devilmaycry).
-Whoever gets the most votes in a round is the winner of that round and becomes a "Finalist." Finalists for each of the first four rounds will receive a Japanese retail copy of Devil May Cry 4 Special Edition, signed by key members of the development team. Please note that these will be sent to winners no sooner than when the game is released in Japan. Winners will be able to choose the PlayStation 4 or Xbox One version.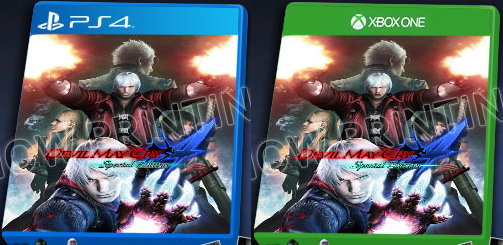 -Alternatively, winners may request a download code for the PC version, but this will be delivered upon the PC version's release in North America.
-No person may be selected as a Finalist twice. If you have already become a Finalist, you must sit out until the final round.
-In the event of a tie vote, the Finalist for that round will be determined via a random name drawing.
-In the final (fifth) round, the Finalists from the preceding four rounds will compete in a freestyle round. These submissions will be put to another community vote, which will determine the ultimate winner.
-The ultimate winner will receive a signed copy of the Japanese Devil May Cry 4 Special Edition Limited Edition (PS4 only, sorry), in addition to the Finalist prize.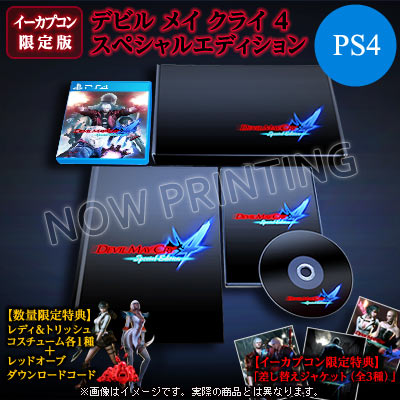 At this juncture I would like to note that you are welcome to ask questions in the comments section below (or via a private message here on Unity). And if you're more of a "classic" series player, fear not! We will do this again with the same prizing when DMC4SE comes out.
Now! Without further ado.
Round 1 Rules:
Character: Dante
Difficulty: Son of Sparda
Modifiers: Must Style, Turbo Mode; Super Dante and Hardcore Mode are optional!
Mission: Under Watch
Fight: Anywhere from the first enemy wave in the Mission until Dante takes out the first CCTV eyeball. So basically, any part of the first section with enemies.
Deadline: Monday, April 13th @12:00pm (noon) PT
Tips:
-Be creative! We're judging style here, not efficiency. So think outside the box and don't be afraid to get weird.
-As with all Devil May Cry games, it is possible to be stylish in a way that does not get picked up by the in-game style meter. We're human beings, and we're complex emotional creatures! Don't get too stuck on getting a triple-S.
-Try recording multiple takes before submitting the one you think is the most stylish. Just remember to keep it under 60 seconds!
-Much like Taunting in previous DMC games, a well-planned slow-motion finisher can mean the difference between a good run and a great one. Plan ahead!
-I highly recommend experimenting with custom control layouts. Different layouts open up different possibilities. For the interested, here's mine:
Shoot=R1
Gun Special=Triangle
Melee=Square
Lock-On=D-Pad Down
Devil Trigger=R3
Everything else is default
– Here is how you Jump Cancel. But there's an art to this! There is a time and place for Jump Canceling, but simply spamming Enemy Steps and the same move over and over may have the adverse effect of looking quite lame.
–Here is an example of a video that uses Jump Canceling to stylish effect.
– Here is an example of a stylish combo video that doesn't rely on Jump Canceling.
-Some more inspirational vids:
And that's it! You've got the weekend to do something cool. Good luck, and may the most stylish person win!