EN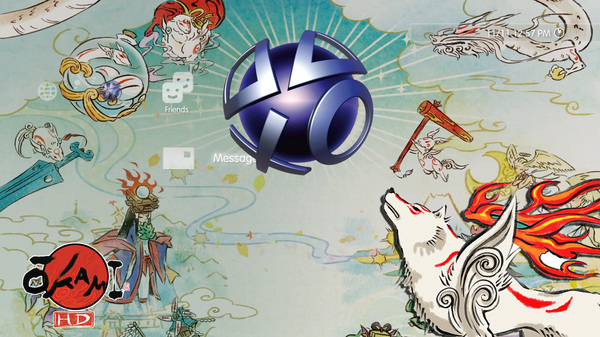 Gussy up your PS3 with these dazzling Okami HD themes
::UPDATE:: Okami HD has also received a price drop! The epic masterpiece is now available for $13.99 rather than $19.99.
If you're an Okami HD fan, remember to check out the PlayStation Store today! We've just released three very slick dynamic themes celebrating the game's elegant, blood-pressure-lowering art. One of them is an awesome 8-bit DEmake of the game world!
If there's one dynamic PSN theme you should own, it's these three. Don't think about that too hard, just go!
The themes will run you $2.99 each, or $4.99 for the bundle of three. Well worth it for all the warm and fuzzy feels you will receive. Showcase video after the jump!
NOTE: The "Okami HD" logo in the bottom right has been added for this video and will not actually display on these themes.