EN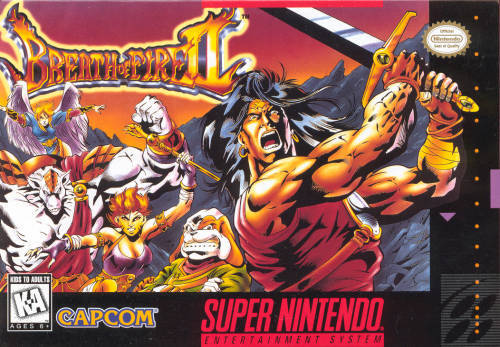 Breath of Fire II coming to Wii U Virtual Console
::Update:: Much better trailer here !
Well! As some of you have already noticed, Japan made some big announcements regarding their mobile and online initiative last night, including the announcement of a new Breath of Fire game for PC and mobile devices. Bear in mind that this was a Japanese announcement for the Japanese market, so while we don't have any new titles to announce for the West right now, I do have a bit of good BoF news for fans.
We're happy to confirm that the beloved SNES classic Breath of Fire II will be released on Wii U Virtual Console "in the coming months." I'm counting on you guys to populate that Miiverse when it does.
Meanwhile, it's worth reiterating the San Diego Comic Con news that UDON Entertainment will be releasing a Breath of Fire Complete Works artbook in 2014 (pictured below). Great to see some new life being breathed into this series like the proverbial breath of fire. Aha.