EN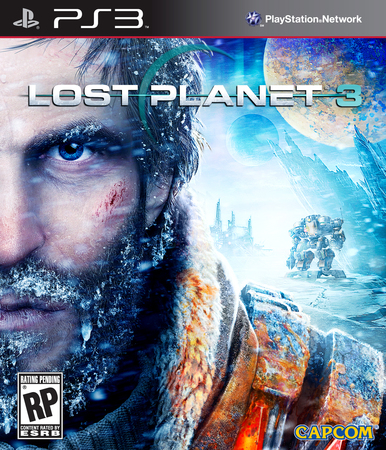 Lost Planet 3 box art, release date, new trailer, screens, and art revealed
Those who have been eagerly awaiting some news on the E.D.N. III front will be excited to learn that we can now confirm a release date for Lost Planet 3, and we've also got some incredibly pretty new assets to share with you.
First off, I'm happy to announce that Lost Planet 3 will be coming to both consoles (PS3, Xbox 360) and PC this June 25th in North America, June 28th in Europe.
The following trailer (after the jump) shows what happens to protagonist Jim after taking a serious fall in his Utility Rig, leaving him unconscious and injured. Jim awakens to find himself in the secret base of none other than the. . . well, I'll let you watch it first. Click the "More" button for video, screens, and package art!
Yup, Jim finds himself on Snow Pirate (see LP1 and 2) territory, amidst the likes of their stern leader So'ichi and his daughter Mira. It's a heavy realization for Jim that NEVEC isn't the only human presence on this planet. Will the Snow Pirates accept him as a fellow human, or is he as good as Akrid bait?