EN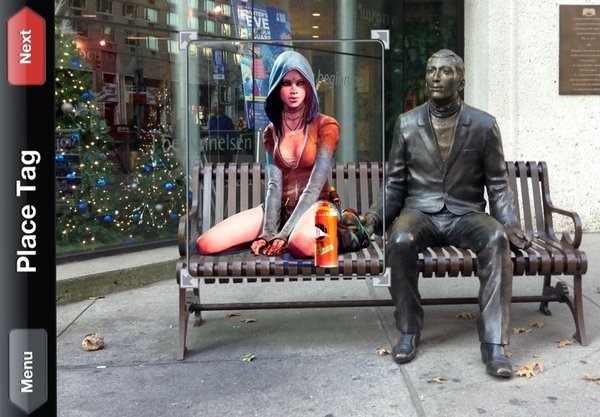 Use the "Eye of Dante" app to see the truth, get rewards
If you DmC nuts are looking for a little extra something to do while the excruciating wait for DmC's release (January 15th!) continues, check out the "Eye of Dante" app on iOS or Android devices. Available now, Eye of Dante is a cool little app that lets you use your smartphone camera to see hidden messages behind real-world objects like the demon propaganda that appears in the game.
If you check out the website of The Order, THEORDERBLOG.NET , you can take on Missions that will allow you to earn Red Orbs that will actually be redeemed to you in DmC (when it comes out), along with fun bonuses like wallpapers and ringtones.
Furthermore, you can use the app to graffitify your smartphone photos with images from the game.
Check it out! It's available now and is free. Hit the jump for some step-by-step instructions.
STEP 1
Login with either Facebook or Twitter to create your Eye of Dante profile.
STEP 2
Visit 'Mission Control' on TheOrderBlog.net to check for your latest assignments and get hints on the triggers.
STEP 3
Use the Eye of Dante to locate the specific trigger in your environment. Triggers may include anything from text blocks or images, to public signage and logos.
STEP 4
The Eye of Dante will expose the demonic propaganda by revealing the truth and unearthing subliminal messages.
STEP 5
Discover your achievements, collect points and increase your ranking. Also check the "Evidence Room" on the theorderblog.net to get your rewards.
STEP 6
Share your achivements on Facebook or Twitter.