EN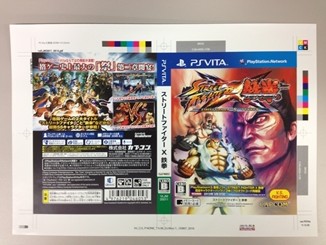 SFxT Dev Blog – PS Vita version packaging update
Time for another dev blog, courtesy of Street Fighter X Tekken producer Tomoaki Ayano.

Hello everyone, Tomoaki Ayano here.

There's only about a week left in August; did anyone manage to get out to the beach this summer?

We're already back from summer holidays here in Tokyo, but the heat still won't let up –makes me feel like diving into the pool!

But down to business: I've got an update on the packaging for the PS Vita version of the game I want to show everyone. Have a look at the image above. This is a "proof" of the PS Vita version's (Japanese) packaging.

Proofs are used to check that coloring on printed materials comes out as planned; when printing, depending upon how the ink takes to the paper the coloration can change, so we always do a meticulous job of checking.

Sales displays for PS Vita games incorporate a lot of blue, so in order to set the game apart we've worked red in as the packaging's base tone. This should catch some eyeballs at the store!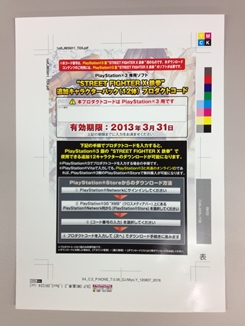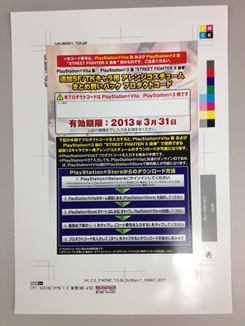 This is a proof for promo product codes.

The white part just slightly above the center is where the product code will be printed.

The one on the left will be for Street Fighter X Tekken's "Additional Characters Pack (12 Chars)" DLC, and the one on the right will be for a limited-run promo code for the "DLC Char Alternate Costume Complete Pack."

Whenever proofs start coming in, the feeling that launch is close really sets in. To think, in two months you'll be able to play SFXTK anytime, anywhere! We hope you're as excited as we are!

Speaking of playing anytime, anywhere…

I got word from the mobile development team that the iPhone version of SFXTK is "almost ready to go" -and come to think of it, the mobile team was cheering about something; they must have finished their master submission! Definitely expect big things from SFXTK mobile!

Finally, before I go, as those of you who tuned in to our 'Hagi-tsu' live video-cast (broadcast last Friday 8/17 from 12 pm ~ 1 pm JST) already know, I received a special arcade stick from Mad Catz!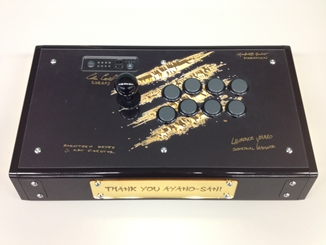 Here it is! The black body adorned with gold-colored plating is all class.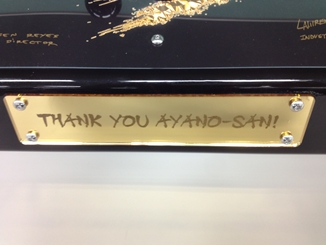 The plate on the front reads "Thank you Ayano-san!" –no no, thank you!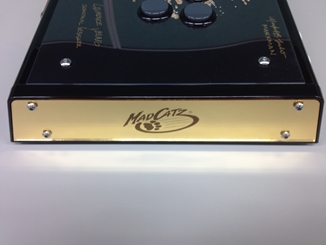 On the right-hand side, there's the Mad Catz logo…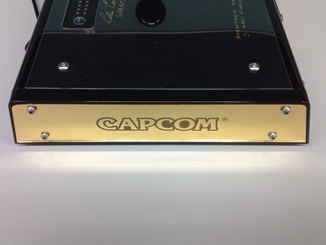 …and on the left, the Capcom logo.

I gave this baby a test drive on SFXTK, and I have to say it has just the right weight to it, so that even when I get a little carried away it stays put, making it very easy to use.

BUT (yes, there's a "but"): it isn't a one of those new silent sticks. It was so nice, I really would've liked a silent stick, but beggars can't be choosers! Still, I think I'll keep using it and hone my skills in style!

Well, that should do it for this week. Stay tuned for next week's update!