EN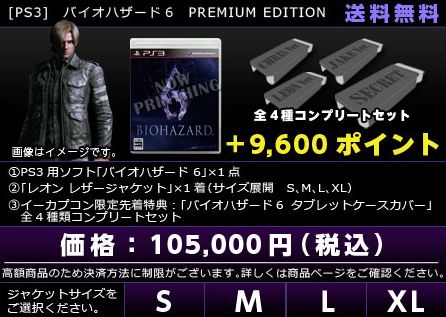 Would you buy this? – An RE6 Poll
Many of you have probably caught wind by now that, in Japan, you can buy a Resident Evil 6 Premium Edition, containing a variety of posh items including a faithful replica of Leon's leather jacket and four tablet covers. You may have also caught wind that this collection goes for the extravagant price of 105,000 yen, or close to $1,300.
Well, it seems our Capcom Store guy is thinking of importing a couple of these bad-boys over Stateside, but since they're such luxury items, we want to gauge interest before he does that. So here's the question: Given the price point, would you be interested in this item?
Please take a moment to click the poll after the jump! Comments also welcome.