EN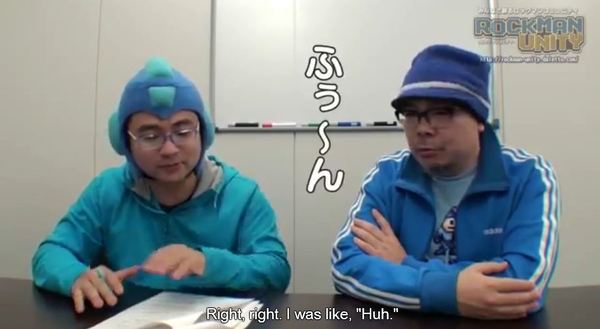 Interview with a Capcom Legend, Part Ten
Capcom's TOM-PON is a legend, having worked on several of the original Mega Man games. To his credit go the stage designs for Guts Man, Fire Man, and Cut Man, not to mention all of the Wily stages from Mega Man 2. Classic Mega Man never would have been the revolutionary classic it became without TOM-PON's creativity and ingenuity, and it's a privilege to receive this candid glimpse of history.
In today's videos, Rockman Unity's Ucchy continues his ongoing interview with TOM-PON, covering such topics as:
-Distribution of labor
-Why the Yellow Devil fight was a precursor to Dance Dance Revolution (and how to clear it with your eyes closed)
-How to make interesting platforms using a single color
-The lost robot masters of the first Mega Man
So many tidbits! Vids and backlog after the jump!