EN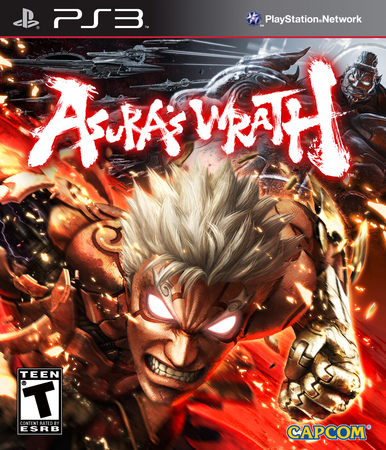 Asura's Wrath Box Art and Preorder Bonuses Revealed
This is what the North American box art for Asura's Wrath will look like when it is unleashed upon the masses this coming February 21st (click the jump to see it embiggened). Can't you just feel the rage? Look at that cyber-fist. Somehow I don't think that's for doing the bro pound.
Also, we've got pre-order perks! Check it:
Amazon
Fans who pre-order Asura's Wrath at Amazon.com will earn the Devastator Pack. This includes two additional gauges in the game that allow the player to reduce damage taken by Asura, and fill his Unlimited Rage Gauge faster.
Best Buy
The Infinity Pack will be the reward for pre-ordering at Best Buy. Featuring the Extinguisher Mode and Zealot Mode, the Infinity Pack gives players the ability to recover more quickly from overheating due to heavy attacks and prolongs the player's time in Unlimited Rage Mode.
GameStop
Those who pre-order Asura's Wrath at GameStop will receive an exclusive combination art and comic book. Written and illustrated by the crew at Penny Arcade, the Asura's Wrath comic book takes a hilarious "what if" look at Asura and how he would deal with everyday situations. The flipside of the book features a collection of concept art straight from the developers at CyberConnect 2. With illustrations of the Asian mythology and Sci-Fi inspired universe that makes Asura's Wrath truly unique, the Asura's Wrath art and comic book is sure to please any fan.
Decisions, decisions. . . .