EN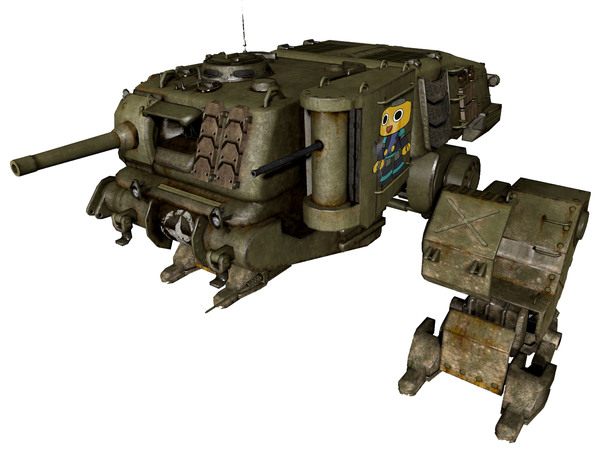 One Week to Submit Your Mecha Insignia
You've still got a little over a week to bust out your best mecha emblem design and sends it over the Capcom's Mr2nique via PM. The emblem can be whatever you want, and if it's selected, it'll be an official emblem featured on mechs in the Kinect exclusive, Steel Battalion Heavy Armor.
Just make sure your image is 512×512 pixels (jpeg, bmp, png, tiff, etc) and that you submit it by November 15th, 11:59pm Pacific Time.
More details and international rules after the jump.
===============
WHAT: Create a very epic emblem to be emblazened IN GAME on Vertical Tanks. The theme, design approach, etc. is wholly up to you. Review our trailers and other info on the game to understand the context.
DIMENSIONS: 512×512 pixels. Preferred layered photoshop, but can be other formats too. (jpeg, bmp, png, tiff, etc)
WHEN: The last day to submit is November 15th 11:59pm PST (for those submitting to NA, other territories follow their guidelines)
HOW: to submit for North America (for other countries, see below), login/join unity, send mr2nique a PM with the image in the message. You can embed the image, send the url to it's location, etc. If you have the .psd file, send a jpeg version of it for review, but hold onto your originals.
CAN I SUBMIT: This version of the contest is for residents of North America, though other countries will be running this contest as well. More information on the submission process can be found below. North American Rules and Details can be found here: NA OFFICIAL RULES.
The Contest is Open to North America, France, UK, Italy, Germany, Spain, & Japan. See below how to submit in those countries.
France apps.facebook.com/concours_sb/
UK www.capcom-europe.com/blog/2011/09/desig…
Italy www.capcom-europe.com/blog/2011/09/desig…
Germany www.capcom-europe.com/forum/forumdisplay…
www.capcom-europe.com/blog/2011/09/desig…
Spain
1) Facebook (tagging Koch Media España) or posting in our FB page www.facebook.com/kochmedia
2)Twitter #BHA and cc:/ @Kochmedia_es
3) Sending the art to hello@kochmunity.com