EN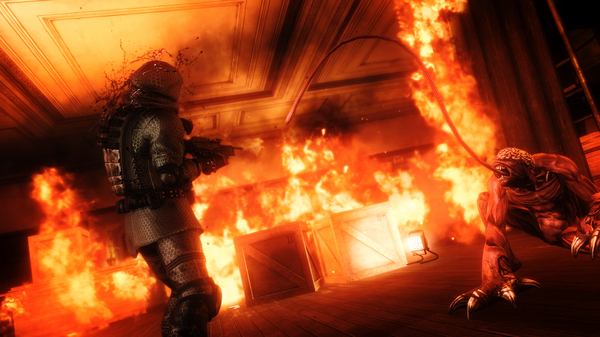 New Raccoon City Trailer and Screens Will Lacerate Your Face
Not to be graphic or anything, but Resident Evil Operation Raccoon City is teeming to the brim with twisted masses of tormented flesh, hellbent on eviscerating you with razor-sharp tongues and tendrils, and it's up to you to kill them horribly.
And then you've got the human beings to deal with.
I must say, awesome action gameplay and inspired enemy design aside, it brings a sentimental tear to my eye to see Leon and Claire reunited. Check out this rad trailer and these also-rad screens.