EN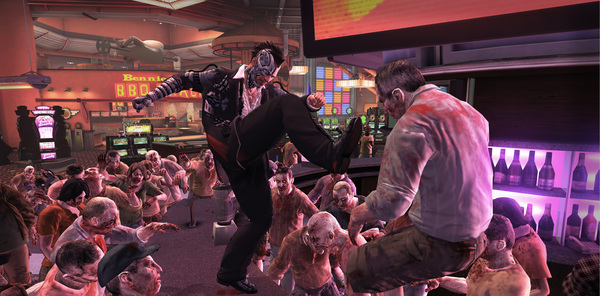 Dead Rising 2 Off the Record DLC for the Cyberpunk Enthusiast
Dead Rising 2 Off The Record is now available and for those who want that little extra help there's some great DLC on the way. First off is the Cyborg Skills Pack that literally turns Frank West into a zombie killing machine. Cyborg Frank will be able to electrify enemies with every strike and cause massive damage to zombies and pesky humans alike with indestructible body enhancements and an inhuman brute force.
In-game enhancements:
Electricity damage added to all regular attacks
Increased overall damage on melee attacks
Increased damage output and magnified electric effects with electrical appliances
The Cyborg Skills Pack will be available for PS3, Xbox 360 and PC in North America beginning October 25 for $1.99 and 160 MSP.