EN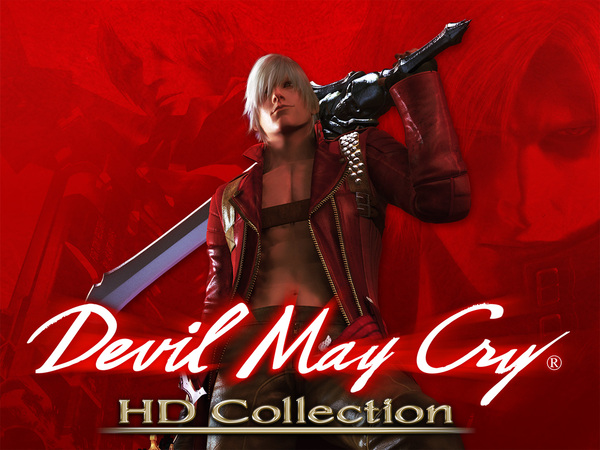 Devil May Cry HD Collection coming to PC, PS4 and Xbox One on March 13, 2018
Grab your sickest red coat and Devil Arms and get ready to hunt demons in style in Devil May Cry HD Collection, coming to PC, PS4 and Xbox One both digitally and at retail on March 13, 2018!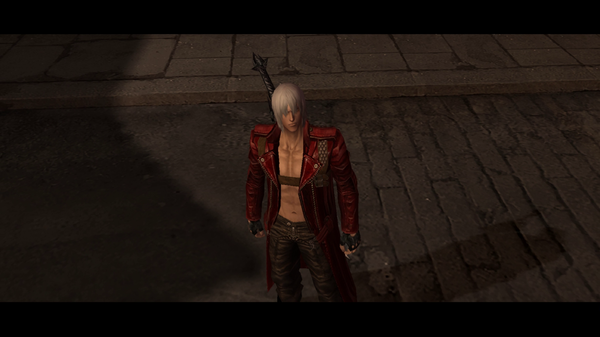 Since his debut back in 2001, Dante swiftly became a gaming icon, representing fun and challenging combat coated in a layer of stylish moves and crazy acrobatics that make you look like an absolute badass. We're talking juggling enemies in the air with handgun bullets and even riding them around like skateboards. It's that stylish potential that has drawn in and captivated fans worldwide; after all, who doesn't like looking super cool?
So if you're part of the group of people that didn't raise their hands just now, we have just the collection for you, and the perfect jumping on point to get to know this irreverent character that has since appeared in various fighting games, puzzle games, RPGs and even had his own animated series. Featuring three games, silky smooth 60fps gameplay, and a wide variety of enemies, weapons and styles to experiment with, Devil May Cry HD Collection is the perfect compilation for those looking to get their stylish combat fix.
Here's a quick overview of the three games in the package:
Devil May Cry (2001)
This is the one that started it all, starring a mature and subdued Dante, which matched the mood and tempo of the game's sense of isolation during the exploration sequences and tough-as-nails boss battles. It's also the game that inspired my favorite TV game ad of all time: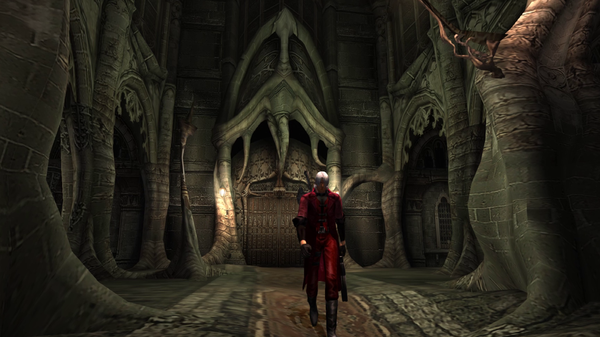 Devil May Cry 2 (2003)
Taking place after the events of the first Devil May Cry, this sequel strives for a more cinematic look and feel to combat, changing things up in how the camera behaves, but also taking extreme care to make the animations more natural and fluid. Plus, you can unlock and play as Trish, featuring her own unique weapons and move set.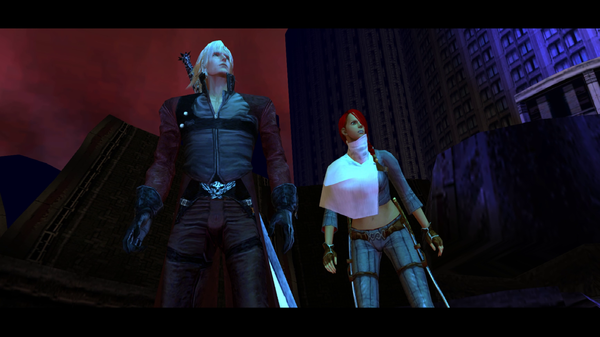 Devil May Cry 3: Special Edition (2006)
Focusing on the origins of our favorite demon hunter, this prequel features a much younger and more rambunctious Dante who cares very little about how much damage he's doing to even his own shop as long as he can chew his pizza and kick some butt. And he runs out of pizza.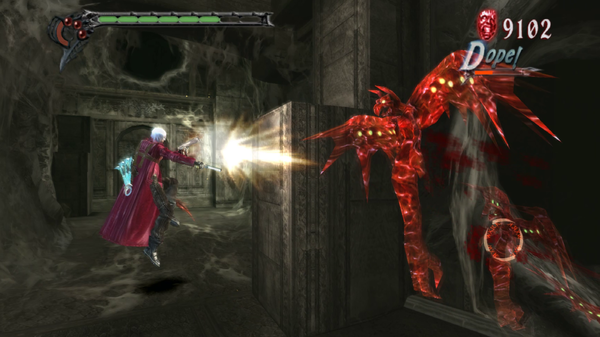 Devil May Cry 3: Special Edition quickly took the spotlight as a fan favorite with the addition of combat Styles that significantly change the way you slay demons. These Styles can be selected and upgraded between each mission. This game also put a spotlight on Dante's relationship with his twin brother Vergil, who is an unlockable character with his own move set and gameplay.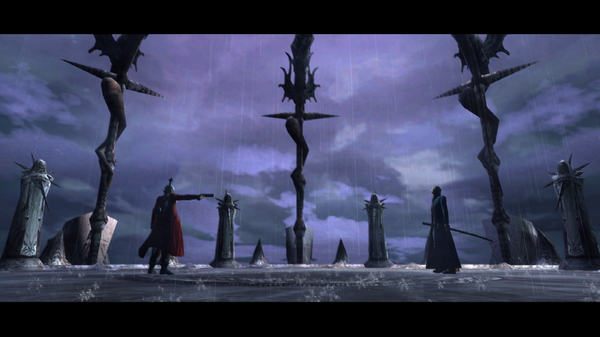 So whether you're a fan of action games, a returning Devil May Cry fan, or just curious about Dante's legendary original trilogy, you won't want to miss Devil May Cry HD Collection, coming to PC, PlayStation 4 and Xbox One on March 13, 2018 both digitally and at retail for $29.99.