EN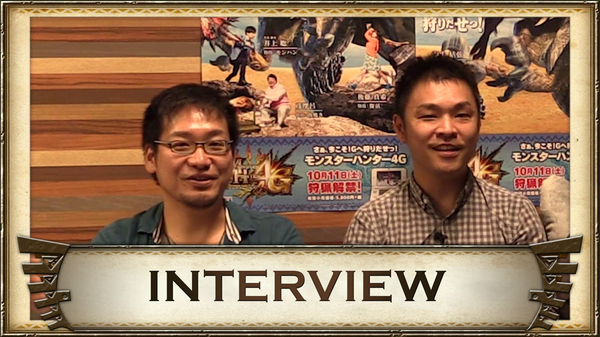 MH4U – exclusive interview with game directors
Ever wondered how the Monster Hunter development team designs new monsters? Or why you can only hunt Monoblos in single player? Directors Kaname Fujioka and Yuya Tokuda go over those topics and many more in this exclusive interview.
Closing remarks: with 2015 wrapping up in just a few days, everyone seems to be cataloguing their favorite experiences. Monster Hunter 4 Ultimate definitely takes the prize for my favorite game this year–obviously!–and this video is partly my way of celebrating the title.
I was incredibly fortunate to meet these legendary developers in person, but as I said in the last minute of the video, we wanted to extend this opportunity to all of you, the community that breathes life into this game. So ask your question in the comments and we'll select a number of them to send to the team early next year. Just note that we are limited to sending them questions regarding MH4U or other titles released in the West.
I'm really looking forward to what kinds of questions you'll come up with! Happy Hunting and happy Holidays!
EDIT : Just a small clarification. Since these two are game directors and designers, the type of questions they can answer are regarding what goes in the games; not which games are released where, when or on what platforms.