EN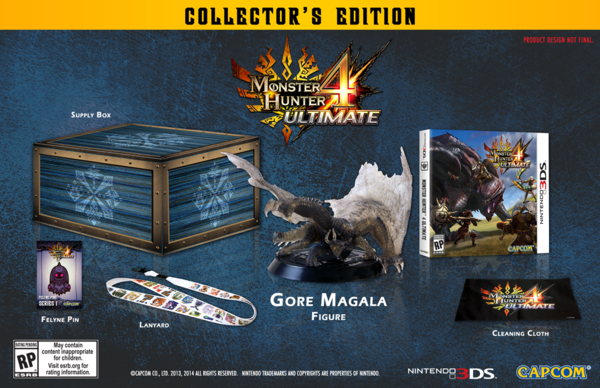 Monster Hunter 4 Ultimate Collector's Edition revealed for North America
UPDATE: the MH4U Collector's Edition is now available for pre-order on Amazon.com too! The Amazon stock is sold out… you guys are fast! The Collector's Edition is still available on GameStop though.
UPDATE 2: and if you're in Canada, here's your link to the EB Games Canada page!
Are you a Monster Hunter collector? Do you like editions? Then we've got a Collector's Edition of Monster Hunter 4 Ultimate just for you!
Above you can see a picture of the whole set (the designs are not final though), but I bet you wanna know more details… so let's dive in:
1) Exclusive Gore Magala figure!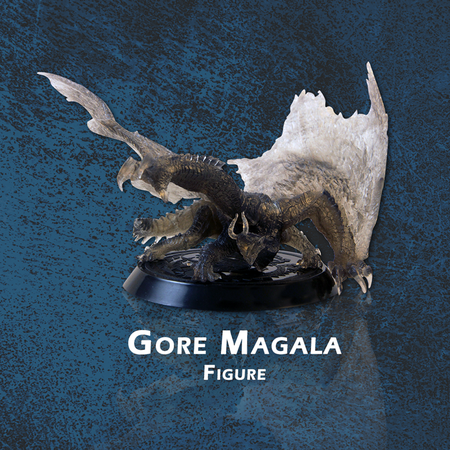 You won't see this baby anywhere else. You may think you have seen it before, but we've secured a special translucent version just for this Collector's Edition. (Again, design is not final, but I guarantee it's awesome)
2) Felyne wearing Gore Magala armor Pin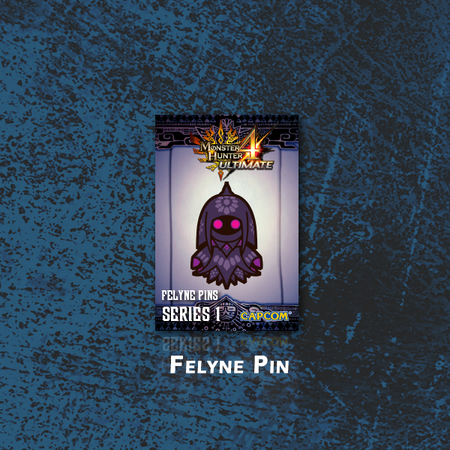 Remember our Felyne Pin collection? Well, here's pin #10 (of 10). Keeping with the theme of the game and this set, this Felyne is wearing the eerie looking Gore Magala armor.
3) Monster Icon lanyard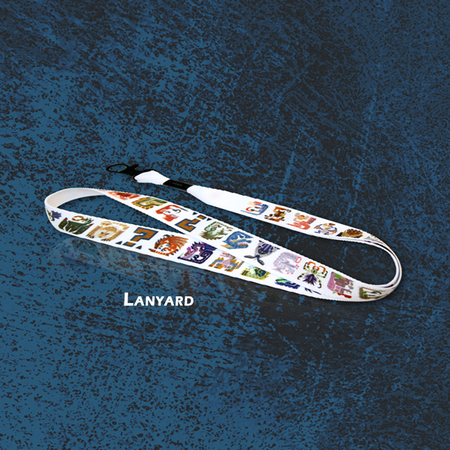 A simple but classy lanyard featuring a selection of monster icons. We couldn't fit all the monsters in the game (so many!) so I hand picked these. 😉
4) Cleaning cloth
A beautiful microfiber screen wipe. Don't worry, it's not the game logo; that's just a place holder for now. The final artwork will remain a secret for a little while longer… Here's the final version of the artwork!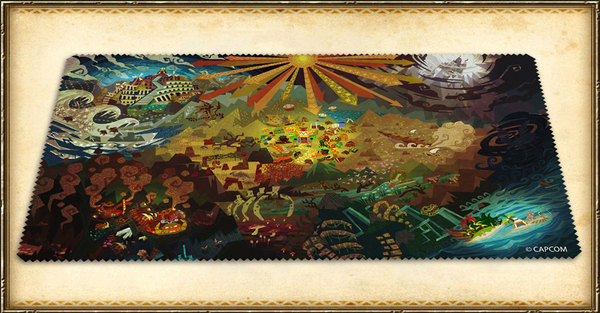 5) A North American version of Monster Hunter 4 Ultimate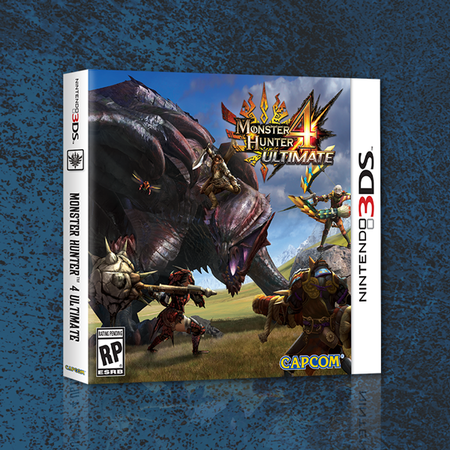 You want the game too, right?
6) Supply Item Box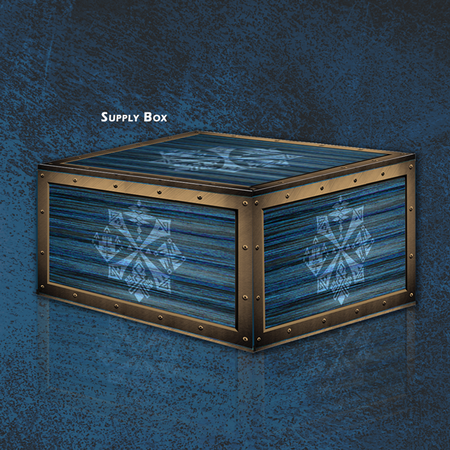 All of the items above come in a nice little blue box that resembles the Supply Box from the game.
Pretty nice package, huh? We worked hard to get as much cool stuff and still keep it at the fair price or $59.99 . You can pre-order this Collector's Edition at GameStop right now. As a matter of fact, you should pre-order it because our quanities are limited! Note: only available in North America.