EN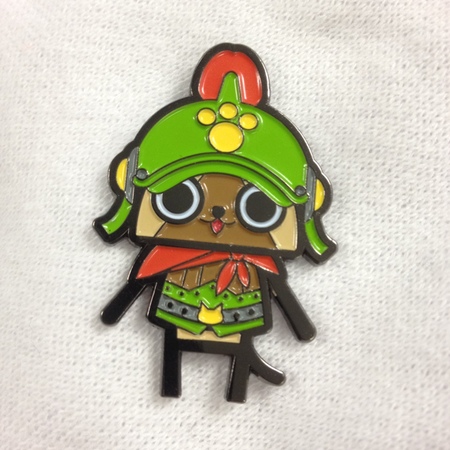 Monster Hunter Felyne pins debut at PAX Prime
UPDATE 2: pin #10 revealed as part of our Collector's Edition!
UPDATE: We've received images of the additional designs that will be sold at the event and later online.
Our Monster Hunter Mondays stream monsters got an early look at our future giveaways, but now it's time for an official reveal. So come play Monster Hunter 4 Ultimate at PAX Prime 2014 (booth #3217) and win this amazing giveaway!
But the why stop with this giveaway when we can start a full Felyne pin collection? … Or should I say Palico pin collection? After all, the pins depict the different kinds of armor your Felyne can wear; and if it's wearing armor, it should be considered a Palico. Either way, here's a closer look at the Yian Kut-Ku armor: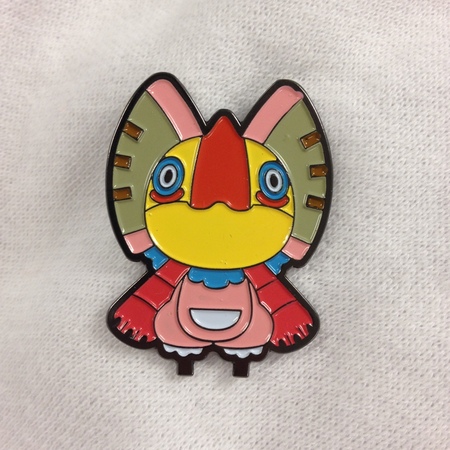 You get the Derring armor (header image) for free, just for playing the game, but all other Palico armor designs will be available for sale at our on site store as well as the online Capcom Store .
If you're not going to PAX Prime, however, you will also be able to get these on our online store (coming soon!), or at future events that we attend, although all that stuff is still TBD for now.
And for a special touch, the pin clasp is actually a rubber Felyne head shape!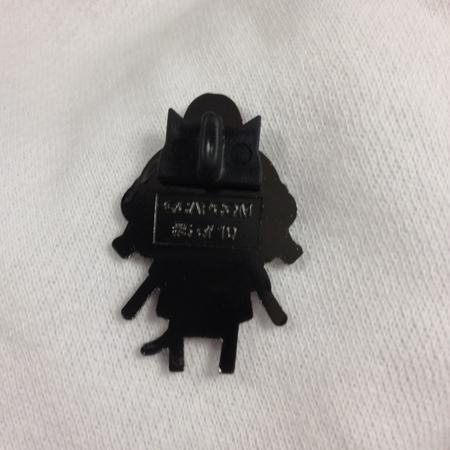 Sorry the picture is a little blurry… but you should be able to get the idea.
Here are the additional designs that will be for sale (they come in pairs):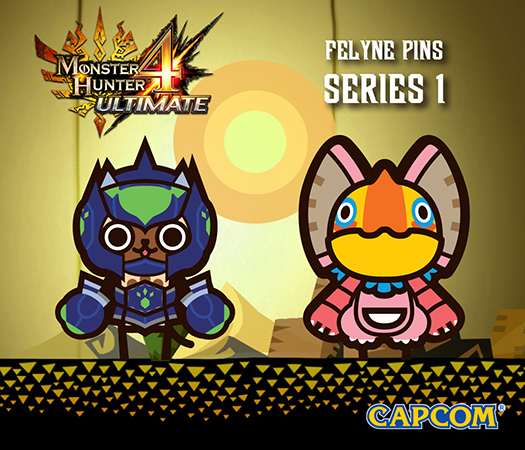 Set 1: Brachydios and Yian Kut-Ku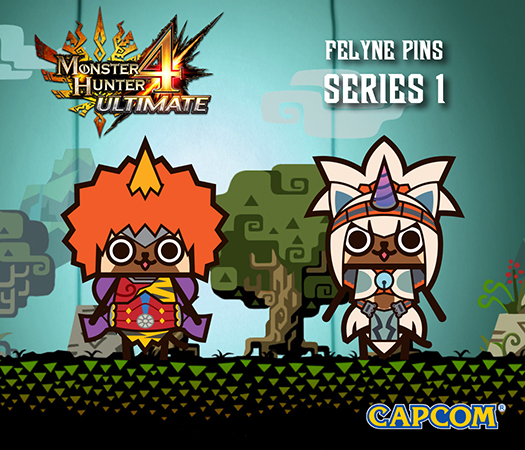 Set 2: Tetsucabra and Kirin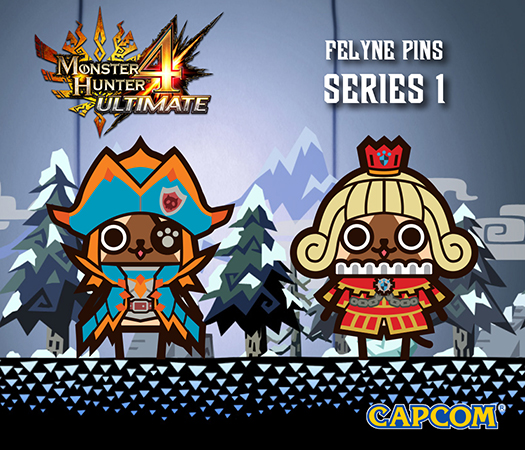 Set 3: Lagiacrus and Teostra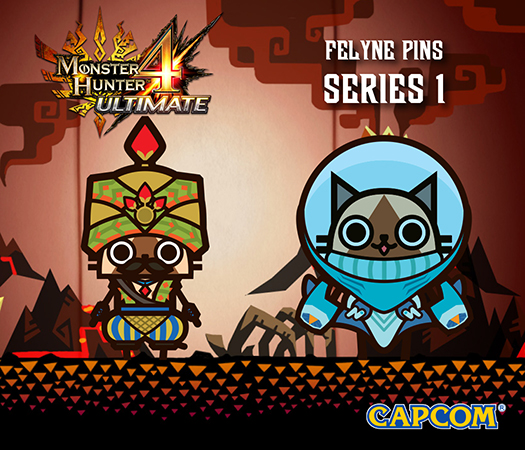 Set 4: Najarala and Zamtrios
Anyways, see you at PAX! =)
UPDATE: Introducing pin #10 (of 10), the Gore Magala pin, which you can get by pre-ordering the Monster Hunter 4 Ultimate Collector's Edition!