EN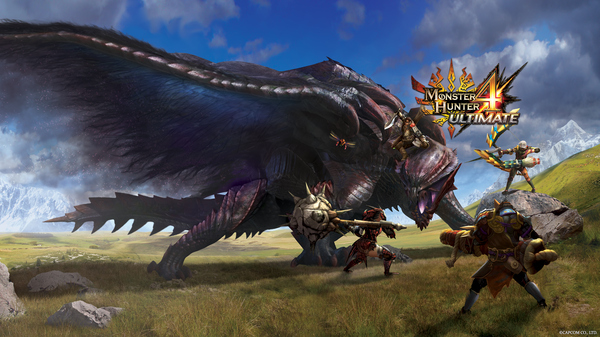 Monster Hunter 4 Ultimate box art and new multiplayer info revealed
3 days ago we revealed the North American box art of the upcoming Monster Hunter 4 Ultimate on our tumblr and Instagram pages (which you should totally follow for awesome moving pictures: videos and GIFs)…
Today I'm here to share the full image and some other cool info on multiplayer!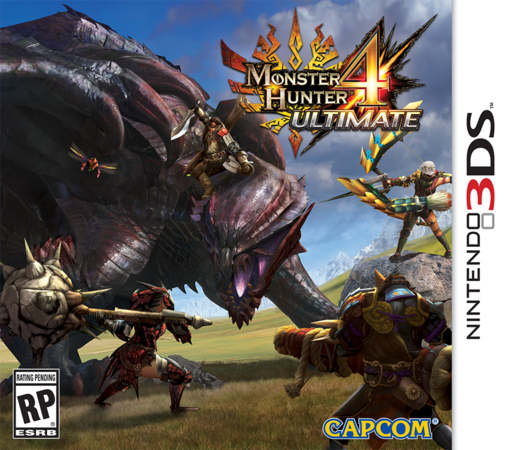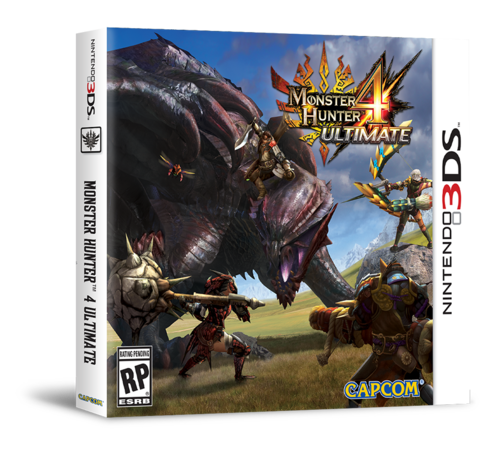 As you know, multiplayer is at the core of the Monster Hunter experience. And since it's the first time we see a MH with online on a portable system, we wanted to show that on the main piece of art for the title, that is, the box art.
You can also see a number of new in-game features in this piece, such as the hunter on the Gore Magala's back and the more subtle idea of terrain differences affecting gameplay manifesting itself in the archer on the right.
But let's talk about the main focus again: multiplayer! I'm proud to confirm that multiplayer in Monster Hunter 4 Ultimate will work amongst both North American and European versions, online AND locally !
So whether you have friends on the other side of the pond or you're traveling abroad, you can still join your fellow hunter and take on majestic beasts!
Exciting, right? Let us know what you think of the news. 😉