EN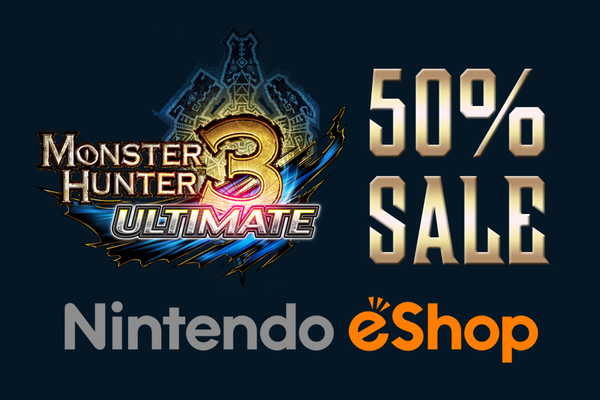 Monster Hunter 3 Ultimate is 50% off on the Nintendo eShop until Feb 3rd
While we we're all excited about the Monster Hunter 4 Ultimate announcement from yesterday, we figured it would be a great time to run a Monster Hunter 3 Ultimate sale. All details below:
So, from now until February 3rd at 9AM PST you can get either the Nintendo 3DS or Wii U version for only $19.99 on the North American Nintendo eShop !
And for our European friends and future hunters, fret not! The word out there is that your sale starts this Friday and goes until February 6th. Though your discounts will be slightly different, it'll still be a very significant sale!
So, go tell your friends and make the world of Monster Hunter even better with some fresh hunters! Everyone wins! =)