EN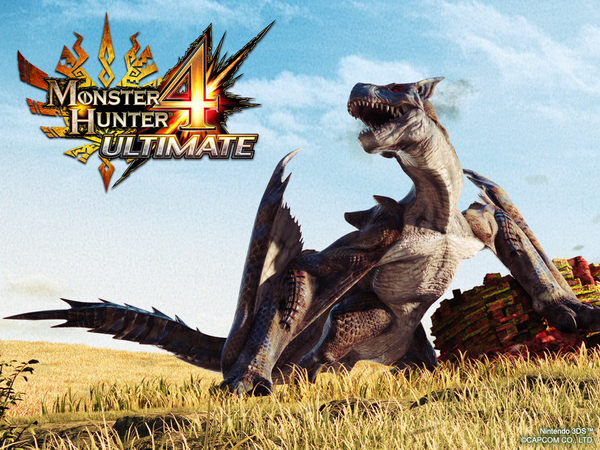 Monster Hunter 4 Ultimate coming to Nintendo 3DS in early 2015
Hey there fellow hunters! Want some really good news? Well, how about we start with… Monster Hunter 4 Ultimate is coming to the west in early 2015 on Nintendo 3DS!
I couldn't be any more excited about a game reveal than this one… but before I say anything, here's a special video message from the man himself, Monster Hunter series Producer Ryozo Tsujimoto:
You probably deduced this, but to put it clearly Monster Hunter 4 Ultimate will be the Western version of Japan's Monster Hunter 4G . That means it will be built on the foundations of Monster Hunter 4 but have way more content. That's a ton of stuff!
In typical Monster Hunter fashion, you can expect to see a number of returning older monsters, but also a great selection of new threats to challenge you in unique ways. And just wait until we have more info for you on the new mechanics, weapons and things you can do in this game! As Tsujimoto-san said in the video, they aimed to make the hunts a lot more fluid and dynamic… and they definitely nailed it!
We'll have more to talk about later on throughout the year. But in the meantime, I'll leave you with a quick reminder to keep an eye on this blog/forum, our Twitter, Facebook and YouTube pages, as well as our weekly live streams on Twitch . And don't forget you can get awesome Monster Hunter merchandise at the Capcom Store .
Happy Hunting!