EN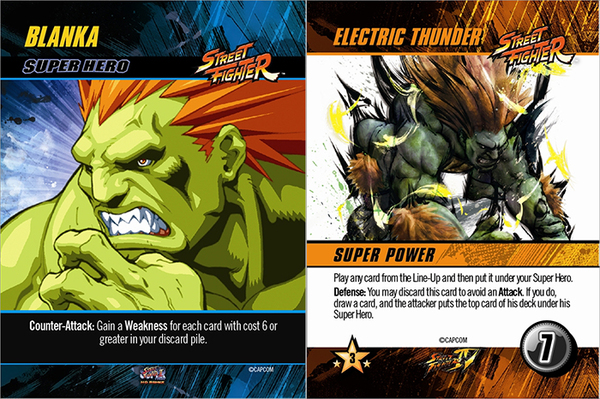 Street Fighter deck building game pre-order page is live
From muscle-building to deck-building, now you can pre-order the Street Fighter Deck Building Game and school your friends SF-style even on board game night !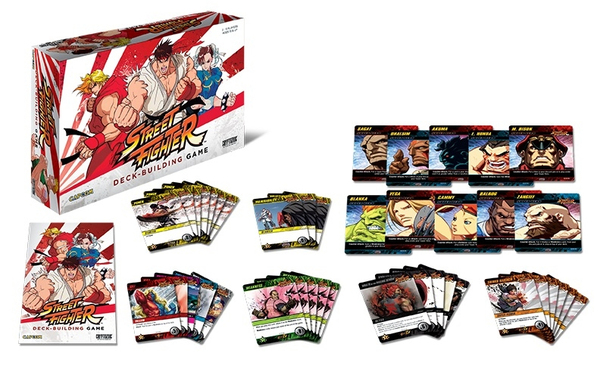 Looking into a February 2014 release, the game will feature Ryu, Ken, Chun-Li, Balrog, M. Bison and some other classic Street Fighter characters. You can see some of the cards laid out in the image above, so you can get a pretty good idea of who's gonna be in, but my guess is they didn't show all the cards. 😉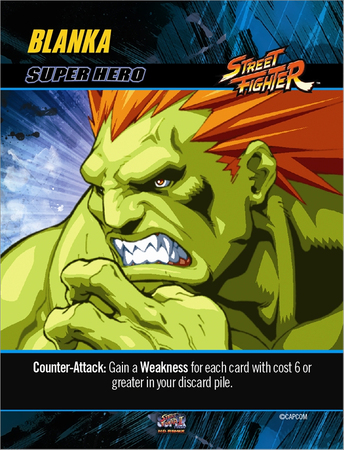 Speaking of the cards themselves, please note they feature awesome artwork from Super Street Fighter II HD Remix and Street Fighter IV . And while supplies last, they're offering a promo Blanka card. So, if you're interested, head over to Cryptozoic 's page and pre-order your set.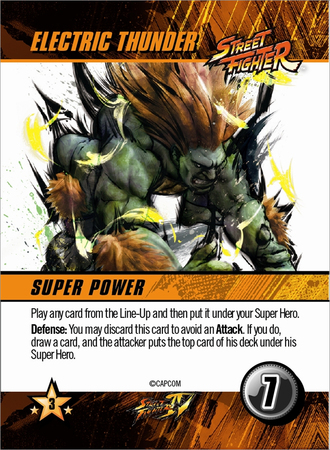 I almost went for a "play this during a power outage" joke since you don't need electricity, but that would've clashed with Blanka's ELECTRIC THUNDER card. =P