EN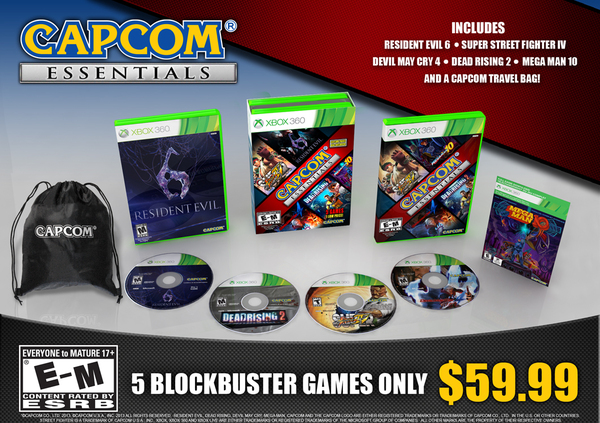 Capcom Essentials 5-in-1 pack available now!
Resident Evil 6 , Super Street Fighter IV , Devil May Cry 4 , Dead Rising 2 , and Mega Man 10 are now available in one neat package – perfect for a holiday gift – called Capcom Essentials , for XBox 360 and PS3.
Chances are you already have all these games, seeing that you're Capcom fans, members of Unity, etc. Hence the gift idea above, but hey, let's not forget the free Capcom travel bag!
And if, you happened to have missed some of these titles, this is a great chance to check them out. You can get these 5 games for only $59.99 at most local and online retailers in North America.