EN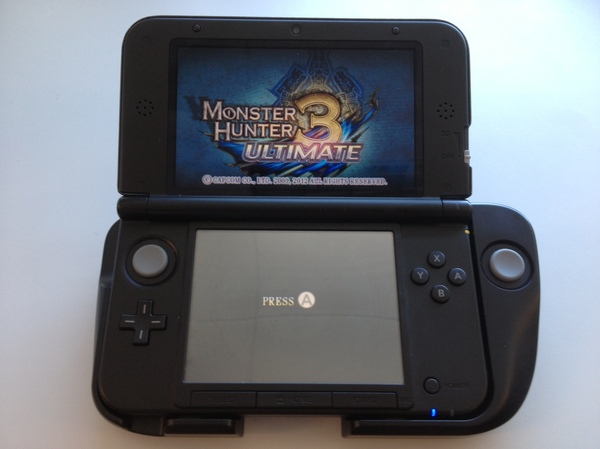 3DS XL Circle Pad Pro now available at the Nintendo Online Store!
Well, well… Check this out! ShopNintendo is taking orders for the highly-demanded Nintendo 3DS XL Circle Pad Pro accessory! Some of you have been asking us for this for a long time, but it was never our call. Nevertheless, we redirected it to Nintendo, and they made it happen! So, thanks for asking! 😉
EDIT: if the link to the Nintendo Online Store doesn't work, please use their Search Store function and look for "XL" or try this list .
For a lot of people, the 3DS XL Circle Pad Pro has been a must-have accessory for Monster Hunter 3 Ultimate … Japan's got it for a while, Europe's just got with the release of MH3U , and now it's finally our turn to get it! So if you think this is something you might need, head on to the Nintendo Online Store and get yours ASAP! Also, feel free to share this with a fellow hunter that might want it.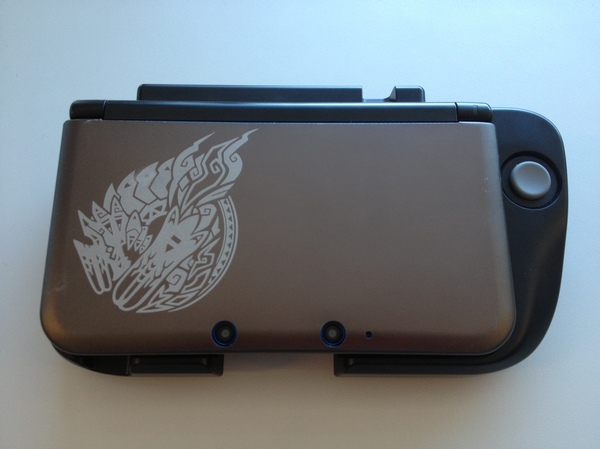 Pictures above come from Sven 's 3DS XL and CPP… he's got his CPP from Japan and has been using it since the game launched – and he loves it!
And as you can see above, it's fully compatible with our exclusive 3DS XL cases from the Capcom Store too.