EN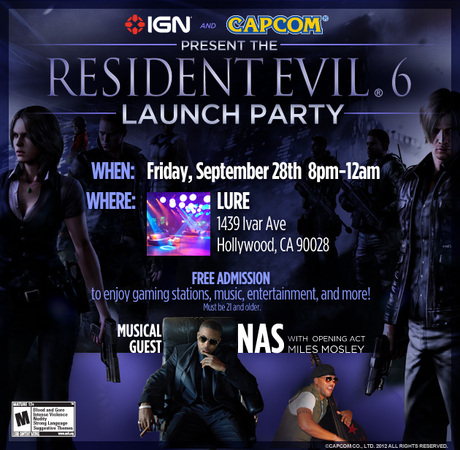 Save the date: Resident Evil 6 launch party on Sept 28
IGN and Capcom are collaborating to bring you the Resident Evil 6 launch party ! So save the date before there's no hope left and come join us there. Details in the flyer above and in text format below:
When: Friday, September 28th 8pm-12am
Where: LURE – 1439 Ivar Ave, Hollywood, CA 90028
Musical Guest: NAS
Opening act: Miles Mosley
How much: FREE!
Note: Must be 21 or older.