EN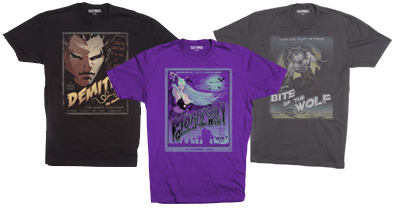 Darkstalkers Resurrection T-Shirt 3-pack A Big Hit
Feb 28, 2013 // DJay
The Darkstalkers Resurrection T-Shirt 3-pack is officially a hit. In fact, we're backordered on them! More will be forthcoming but it could be as much as three weeks before they begin shipping.
I just wanted to let everyone know in case you experience a delay in receiveing your order.
I also want to express my thanks to all of those who support the Capcom Store. We love coming up with new ideas and it's especially gratifying when our fans are as excited about one of our designs as we are.
THANKS!