EN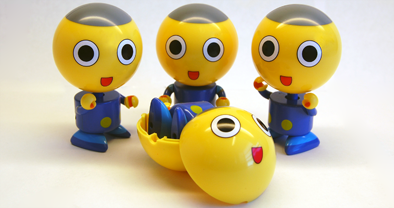 DJay Rides Again
Aug 10, 2010 // DJay
First off let me apologize. I have not posted in several weeks. I can use Comic-con as part of my excuse but how long does it really take to recover?
Last Thursday I put the ServBot Bobble Budds up for sale online. We had them in the Capcom Store at Comic-Con and sold half of the 1000 "Budds" made. Not only that, the 250 I put online for preorder are sold out! Not to worry; at least not yet. I have 250 more of the little yellow-headed dudes on their way to the warehouse.
I'm working on a new version with a different expression for PAX. If anyone has an opinion about what expression you'd like to see next, leave a comment below.
In addition to the ServBot Bobble Budds , I just added the Mega Man Kubrick &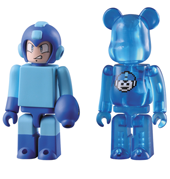 1Up Bearbrick set and the Proto Man Kubrick & 1Up Bearbrick Set . Available in the Asian market for a while now, we made an exclusive deal with Medicom to localize them for the Capcom Store . The packaging is all in English! 500 of each set were produced exclusively for us. B uy them both together and get $5 off $10 off!
And finally, the Deal Of The Week . This week I'm featuring the Darkstalkers Tribute book at $20 off the regular price. Some of our Unity members were confused and thought this was the soft cover. This is not said soft cover. This is the exclusive hardcover version that Udon did for San Diego Comic-Con 2009. At $59.95 this gorgeous book is a steal. Get it before the Deal ends.