EN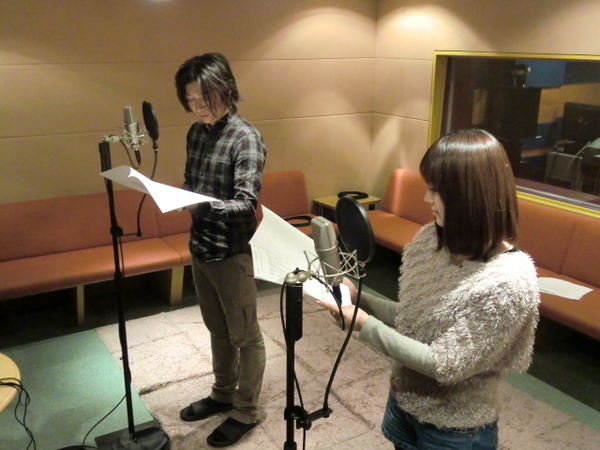 Progress Report – Voice Recording (Part 5) (Barrett Edition)
Long time no everything, folks! Sound Support Yamanaka here. We're already on our fifth voice report, huh?
So what's this one going to be about, you ask? Well first of all, I'd like to tell you about the previously alluded "secret voice actor"!!
That voice actor is. . . .
None other than. . . .
Actually, before I get into that, I should explain what character this "secret voice actor" provided voice for. Now hit the jump!
â—†Barrett, our new hero?!
Q: Who is Barrett?
A: Barrett is the impromptu leader and educator of Klickelan Island's weakest gang, the Bright Bats! But he's training them hard so that they can rise to the top. He likes the words duty and obligation. With a passion for adventure, he spends his days thrillseeking and getting into trouble.
Strangely old-fashioned at times, he's also mysteriously well-versed in the art of digging–much about Barrett is an enigma. He also seems to have some connection to Roll and the Bonnes.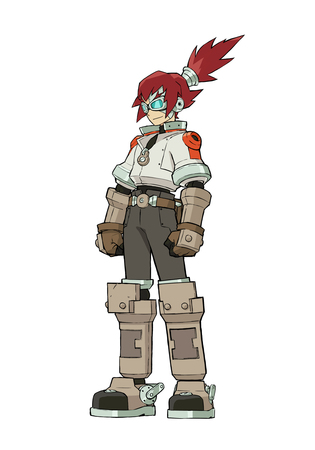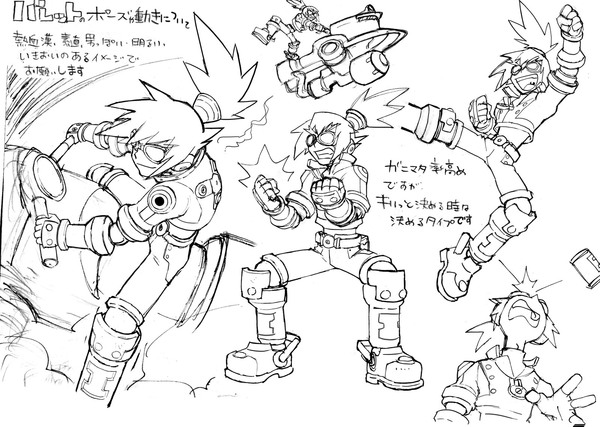 Okay. Now we can get to the whole voice actor thing. Presenting. . . . Daisuke Ono!!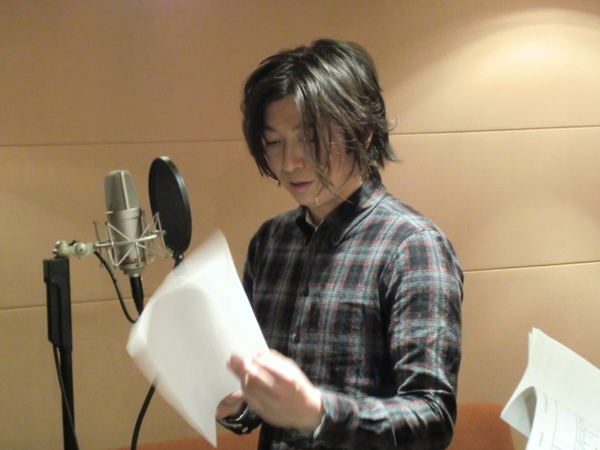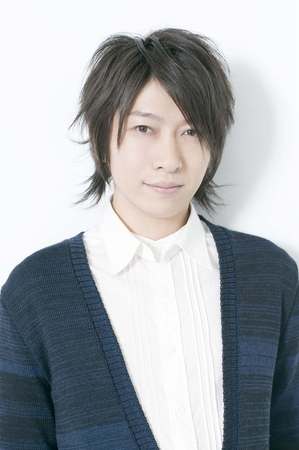 Daisuke Ono
DOB: 5/4/78
Birthplace: Kochi Prefecture
Specialty: Tosa dialect
Affiliation: Mausu Promotion
Notable Performances:
"Kuro****uji" – Sebastian Michaelis
"Durarara!!" – Shizuo Heiwajima
"Glee" – Finn Hudson (dub)
"Psychic Detective Yakumo" – Yakumo Saitou
He's dreamyyy.
â—† Barrett's Voice Recording
Now then, I'd like to talk about what it was like recording Barrett's voice for the game. As you can see below, Ono-san's recording session was held at the same time as Akemi-san, who played the role of Aero.
Respectively, they play the roles of the game's new hero and new heroine, so naturally the two actors had a lot of dialog that involved interaction with one another. Thus, we held their sessions together to maximize the realism of their performances.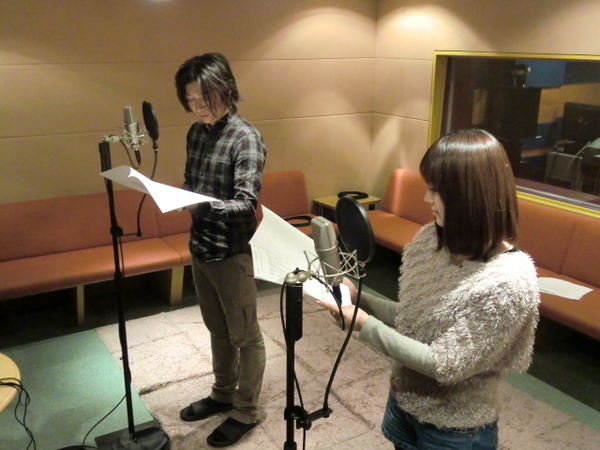 Here among the MML dev team, we call this sort of simultaneous session kake-ai* recording (kind of like "face-to-face" recording).
This is a staple technique in the world of anime voice recording. By having two or more characters' actors share the same space and time for their sessions, they can get a better feel for how to "return" or "respond" with their lines.
This method is very useful for recording dialog in situations where characters interact with one another, such as in cutscenes or during missions.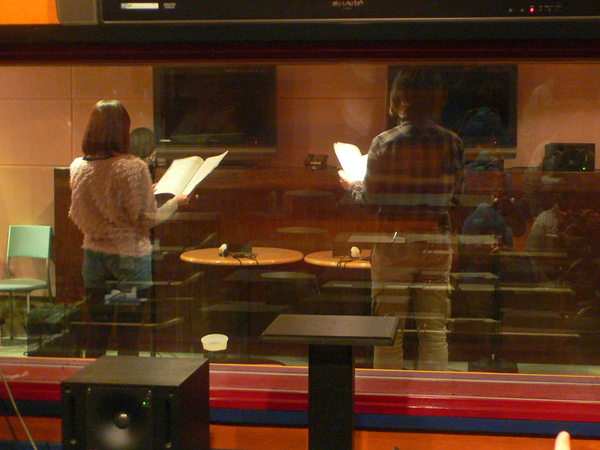 â—† Hot-headed, but also funny and cool?
So just what kind of performance did we record for this session? First and foremost, it was an extremely "hot-headed", fervent one. So fervent, in fact, that occasionally everyone in the control room would burst into laughter. Of course, Barrett also has a sort of "cool" factor; when the time comes to make a decision, he makes it.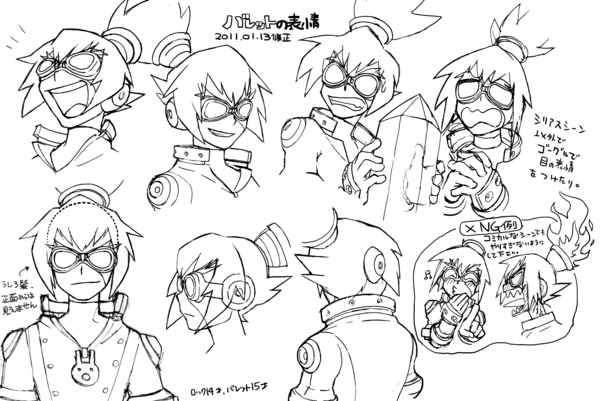 Of course, Ono-san being the skilled performer that he is, he nailed Barrett's character with ease! So dreamyyy.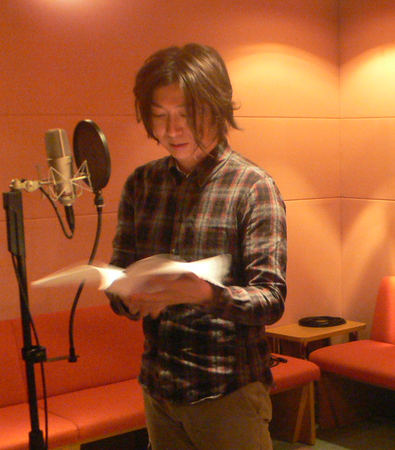 So make sure you play the game and check out Barrett's personality and voice acting!
â—† Comments from the English version's voice actor!
I wish I could go into deeper detail on the English version, but as was the case with Aero's, my knowledge of how the session went is rather limited. But we do have a brief Q&A with the English voice actor! His answers contained some spoilers, which will be censored. Sorry about that! *
Q. What prior experience do you have with Mega Man? What about the Mega Man Legends series specifically?
A. My first experience with MegaMan was back in 1999 when a friend of mine introduced me to it with MegaMan Legends on his Playstation shortly before I moved from New York City to Los Angeles. I was fascinated with the story and gameplay! As a young actor I didn't have a Playstation of my own back then, so I played as much as I could on my buddies system before leaving for Los Angeles. The game series has been wildly popular over the years so I've been able to periodically keep up a with few of the new releases, plot lines and new characters! I am honored to have the opportunity to be a part of such a popular franchise!
Q. What do you think the most interesting aspect of your character is?
A. I think one of the most interesting aspects of Barrett is that XXXXXXXXXXXXX! XXXXXXXXXXXXXXXXX?? Having the XXXXXX combined with XXXXXXX pack one powerful punch with any endeavor!
Q. How did you approach the role? Is there anything you could share as to how you would get in character?
A. The way I approached this role, is much the way I approach each character I play. I try to find similarities between the character and me, and use similar experiences that the character and I have shared.
In the case of Barrett, I took his intensity and paralleled it with the intensity that I felt throughout my tumultuous teen years. Combined that with some of the awkwardness of those years and poured that into Barrett, and the amazing situations he is in. It was a blast getting to play such a great character!
â—† After Recording
After the session, we Kanda-san and Ono-san helped us record some additional comments and an interview for ROCKMAN UNITY. Rollicking Mega Man discussionunfolded.
"I once got so mad playing Mega Man that I actually threw my controller," Ono-san said. "Remember the E-tanks?!"
"I actually once did voice work for the Mega Man anime."
"I was in that anime too!" Kanda-san chimed in.
It feels almost strange that these two actors who had worked on previous Mega Man-related projects have coincidentally taken on the roles of hero and heroine for Mega Man Legends 3.
I'm so jealous of Director Eguchi.
â—† Epilogue
And so our Aero and Barrett recording session drew to a soft close, free of incident. Ono-san, Kanda-san, thanks very much!