EN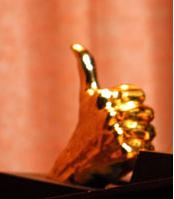 Spyborgs – We've gone gold!
We previously announced Spyborgs' release dates, Sept 29th in North America and Sept 25th in Europe, as we knew it was just a matter of time. I'm proud to say that time has come.
With the almighty thumbs up from Nintendo for both North American and European versions, Spyborgs is officially approved and off to manufacturing. Factory line robots are weeping tears of joy as they begin pressing and packaging these cyberneticly enhanced Wii discs. Never has one looked so good.
A special and personal congratulation to the dev team for the magic they pulled off over the last 12 months to get us here. The gaming world will soon be a better place thanks to you!