EN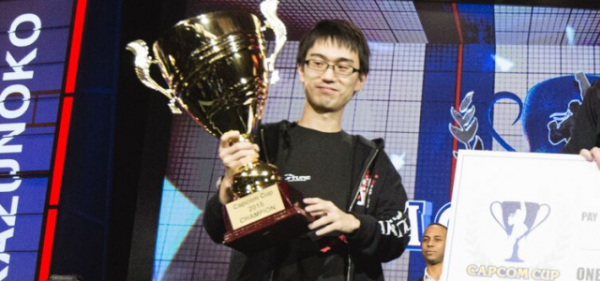 SFV 3rd Beta Test Dates and Capcom Cup Announcements
Hey everyone! Hope you all have recovered from the amazing weekend we had at PSX and Capcom Cup. Another big congrats to Kazunoko for taking home the grand prize at the tournament! We had a ton of announcements go down at the Keynote at PSX, which Haunts wrote about here a few days ago, but we also followed that up with a bunch of information at Capcom Cup the next day. Here are all the details in case you missed it!
Capcom Pro Tour 2016
Capcom Pro Tour will be taking place again next year! With a baseline prize pool of half a million dollars, the tour officially kicks off on March 18 th with Final Round in Atlanta, Georgia, featuring Street Fighter V as the official game. A new game means new competitors, new rivalries, and even fiercer battles than ever before! I'm super stoked to see what kind of action will take place on the tour in 2016. We'll have more details on the tour in the coming months so stay tuned for updates.
Street Fighter Resurrection
We also announced that the team behind the hit live action series, Street Fighter Assassins' Fist, will be working on a special Street Fighter V webseries for Machinima, titled Street Fighter Resurrection! The debut teaser trailer can be seen here !
We'll have more information to share early next year. It will be worth the wait, I guarantee.
Street Fighter V 3 rd Beta Dates and Opening Movie Teaser
We have been running numerous worldwide beta tests throughout the year in order to improve the stability of our online servers ahead of launch, and are pleased to announce that we will being having a third round of beta tests on both PS4 and PC from 12/18 12:01 AM PT (8:01 AM GMT) until 12/20 @ 10 PM PT (12/21 @ 6 AM GMT). What better way to spend the holidays than by serving up some season's beatings to your foes online?
Here are some things you can expect from the beta:
Ranked Match

Fight for glory and status in high stakes matches!

Casual Match

Enjoy more casual matches without pressure.

Training

Improve your skills against a training dummy with a variety of options and settings.

Capcom Fighters Network (CFN)

Check out the latest leaderboard rankings, search for replays, and rivals.

Battle Setting

Customize your character profile and button configuration, among other options.

Options

Manage the screen and sound settings.
As an additional bonus, every beta test participant will receive a number of beta invite codes via the beta client to share with their friends! So be sure to share the love and get your friends and family online enjoying the beta action as well. Who knows, maybe you'll run into me?
Finally, we revealed a teaser for the opening movie for the game. Check it out, as well as a refresher on the starting roster here !
That's all for now, see you all online soon!