EN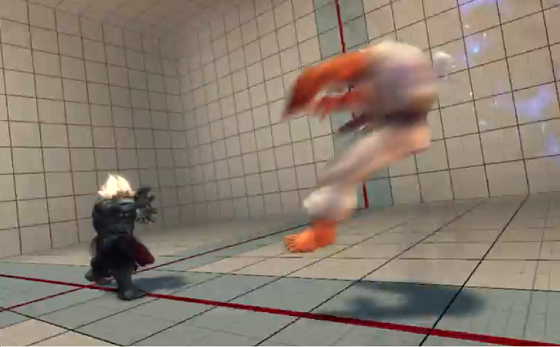 HADOUKEN contest
HADOUUUUUUKEN. If you are not aware of the craze taking over, then you just might be living in a cave…probably in fear of getting hit by a stray Hadouken. For the unaware, the premise of these photos is to show people getting blasted away as if they were getting hit with a Hadouken in the coolest and sometimes most hilarious ways. For the next week, we'll be having a Hadouken picture contest with some pretty rad prizes up for grabs. Continue reading for information on rules, prizes, and examples.
Firstly, the dates of the contest are from Today, April 3 rd until next Friday April 12 th 2013.
Take the coolest, funniest, craziest, most exciting, (fill in some other positive adjective here) picture of someone in the act of getting hit by a Hadoken. But not something weak like a light punch Hadoken, we're talking Shinkuu Hadoken, better yet Metsu Hadoken. Take a look at the examples further down for a better idea.
The top three will receive the ever so popular Street Fighter Anniversary Box Set for either the PS3 or Xbox, your choice, with more prizes soon to be added. Every Capcom Unity participant will get a badge whereas the top 10 will get their own special badge. I'll let you know about those designs a little later this week.
Please send your entry to Hadouken@capcom.com . I'll be personally overseeing them, so make sure THEY ARE HYPE!! Please be sure to include your real name as well as Capcom-Unity name if you have one.
**UPDATE** Unfortunately the email address bouncing back emails. As we're working on it, I'll let you all know when this has been fixed. If you sent a photo, I apologize for the incovenience. Please be sure to send again a little later once everything gets repaired. I look forward to seeing your entries.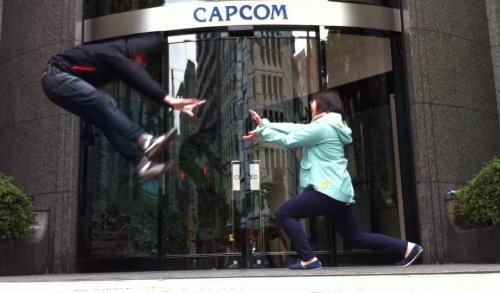 Hadouken in front of our Osaka headquarters
So yeah, get out there and Hadoken somebody! Be creative, be original, but most importantly be safe when taking these photos as they're meant to be fun. I may show some of the better ones off this week on the Challenge Capcom stream.