EN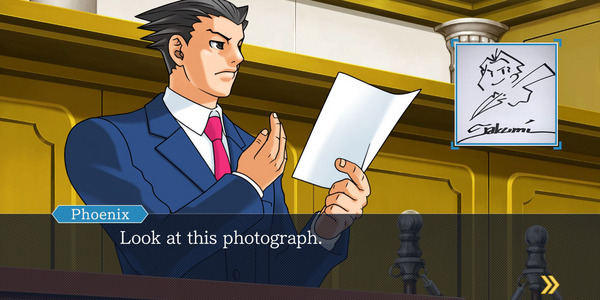 The Wright Anything Competition is Putting You on the Stand!
Have you dreamed of putting on your best blue suit and taking that first step behind the defense's bench? When a creative mood strikes you, do you think of courtroom sketches? Have you ever wanted to make a dramatic re-creation for the court? Good news, because court is now in session – we're kicking off the Phoenix Wright: Ace Attorney Trilogy "Wright Anything" Competition for fans throughout the Americas in celebration of Phoenix Wright: Ace Attorney Trilogy! Read on for how you can enter and the prizes you can win – including some unique prizes you can't get anywhere else!
If it pleases the court, we'll tell you how to enter first! We're looking for your best and most creative representation of the mainline Ace Attorney games, divided into three categories: Artwork, Cosplay, and Video. You only get one entry, so pick one of the below that suits your skills the best:
Artwork – A digital or traditional drawing, illustration, painting, sculpture, 3D model, or a similar technique. Draw your favorite character, come up with a new scene featuring Wright and Co., create a one-page comic; whatever gets your pencil, pen, or other tools of the trade moving!
Cosplay – Channel your inner spirit medium or dress like your favorite prosecutor, defense attorney, assistant, witness, or… Moe the Clown? Anything goes as long as it's you!
Video – Put on a play, give us a dramatic reading of your favorite ladder vs. stepladder argument, sing a song, saddle someone with unnecessary feelings, or whatever else you can get under 60 seconds!
Once you're done with your artwork, cosplay photo(s), or video, post it to your Twitter account with the hashtag "#AATWrightAnything" to enter. That's it! Be sure your account is visible to the public so we can see it, too. A panel of Capcom judges will be picking our favorites based on what we think are the most fun and creative entries, so give it everything you've got! For additional info on how to enter, please refer to the competition rules. Please note that this competition is only available to residents of North, Central, and South America.
A couple of notes: For artwork and video, if your entry has been entered into another contest or posted somewhere else, it may be disqualified. You'll need to create something new for this contest! For cosplay, we only require new pictures that haven't been uploaded or displayed elsewhere before the contest – we won't ask you to make a brand-new costume.
When we say "mainline" games, we're talking about Phoenix Wright: Ace Attorney, Phoenix Wright: Ace Attorney – Justice for All, Phoenix Wright: Ace Attorney – Trials and Tribulations, Apollo Justice: Ace Attorney, Phoenix Wright: Ace Attorney – Dual Destinies, and Phoenix Wright: Ace Attorney – Spirit of Justice. Entries from other games are appreciated, but are outside the scope of this contest and may be disqualified.
So now that you know how to enter, you probably want to know what you can win, right? Glad you asked! We have some very special prizes! We'll be selecting both three Grand Prize winners and three Runner-up Prize winners, with one Grand Prize winner and one Runner-up Prize winner for each category above (Artwork, Cosplay, and Video).
Grand Prize: A shikishi (Japanese signature board) signed by Shu Takumi and a Gyakuten Saiban Orchestra Concert 2019 photo frame! These photo frames are typically only available by attending the concert in person in Japan. Perfect as part of a display or for displaying a photograph of your own!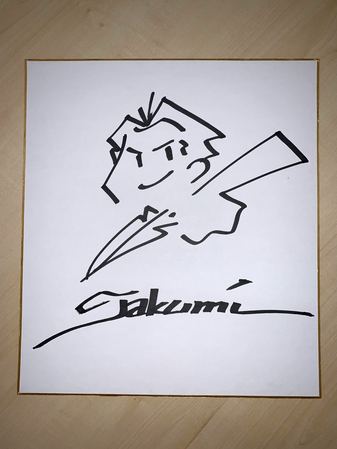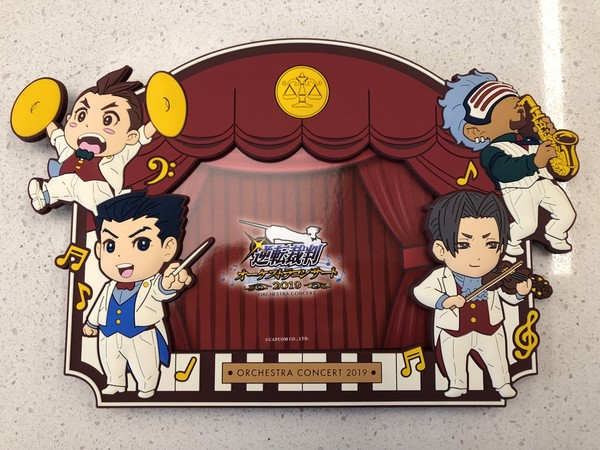 Runner-up Prize: A shikishi (Japanese signature board) signed by Shu Takumi, and a prize pack including items from the Ace Attorney anime, including a randomly selected blind box keychain and either a hand towel or a mug, chosen at random.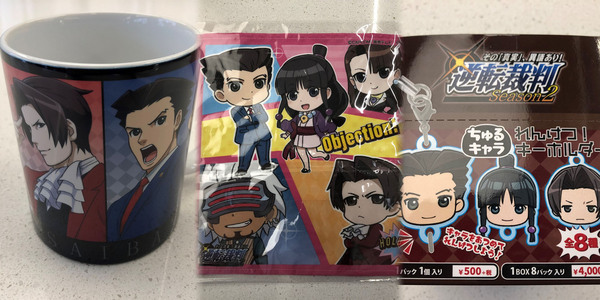 Mr. Takumi was kind enough to not only provide his signature, but also include an illustration of Phoenix himself – a perfect way to celebrate Phoenix's early adventures by the person who made it all come together. Huh… that artwork kind of reminds you of a certain calling card, doesn't it?
The contest starts today, Friday, June 21st and ends on Friday, July 5th at 11:59 PM Pacific Time. Greenhorn attorneys, seasoned veterans, and everyone in between are all welcome to enter and show their stuff, and we can't wait to see what you all come up with! We'll have a follow-up blog to showcase the winners in the future after they've been selected, so keep an eye out for what's to come! You can view the full contest rules at this link, so please be sure to read over all the specifics before entering. Best of luck, and we'll see you on the stand!
For even more prize images, check out the gallery below: