EN

Resident Evil 7 biohazard Gold Edition is out now with free Not a Hero content
Resident Evil 7 biohazard Gold Edition is out now, bringing together the acclaimed survival horror adventure along with all previously released DLC into one package for $49.99 on PlayStation 4, Xbox One, and PC. Also out today is the "Not a Hero" free downloadable content available to all players who own Resident Evil 7 biohazard, adding a new story that takes place after the events of the main game featuring Chris Redfield chasing down an elusive foe. There's even more new content for owners of Gold Edition or season pass owners for the original release with "End of Zoe" exploring the fate of Jack and Marguerite Baker's daughter alongside the mysterious outdoorsman, Joe Baker. "End of Zoe" is also available as a separate purchase. Read on for more about what to expect from Resident Evil 7 Gold Edition !

Purchase digitally from PlayStation Network
Purchase digitally from Xbox Store
Resident Evil 7 biohazard redefined the storied survival horror franchise. Returning to the series' roots, the game introduced a brand-new perspective for the mainline games with a first-person camera, providing a feeling of isolation and dread as Ethan Winters searches a seemingly abandoned plantation for his missing wife before coming into contact with the twisted Baker family in Dulvey, Louisiana.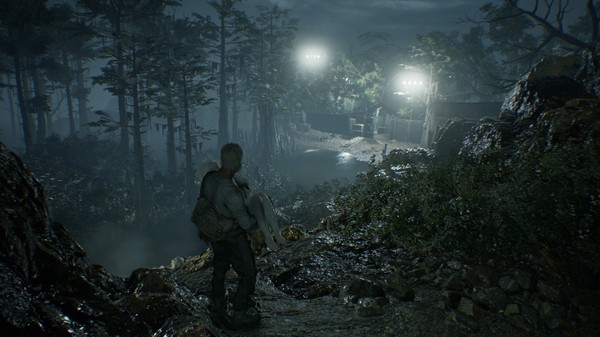 PlayStation 4 owners with a PlayStation VR headset can get up close and personal in your horror experience using the optional PSVR mode to heighten immersion and try to survive against the creatures lurking in the crumbling corridors of a dilapidated plantation house. Ethan Winters' escape from the Baker family is only just beginning.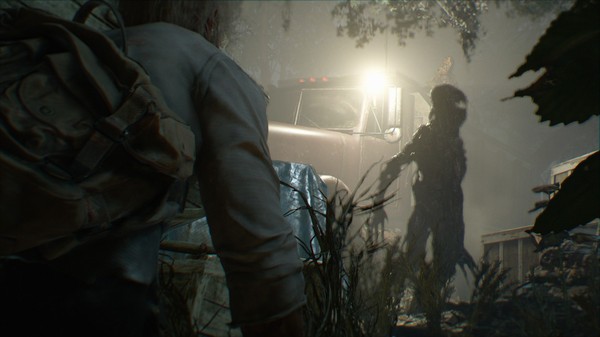 Also packed into Gold Edition are both Banned Footage DLC packs, including six additional modes that further explore the world of Resident Evil 7 biohazard :
Bedroom: Figure out how to escape from a locked room – but don't let the creepy Marguerite Baker find out you've been out of bed, or you'll face some deadly consequences.
Nightmare: Fend off waves of enemies and survive until morning using scrap found in the environment and from enemies you've slain to craft new survival tools.
Extra Mode – Ethan Must Die: A tough-as-nails mode separate mode from the tapes and story of the main game where you must try to survive with only your wits and what items you find along the way. (Note: Does not support PSVR)
21: Gamble life and limb in a deadly game of blackjack run by Lucas Baker. Take care; you never know what the cards might have in store for you or your opponent.
Daughters: Get a glimpse of what the Baker family was like before the tragic events of Resident Evil 7 biohazard in this unique Banned Footage content.
Extra Mode – Jack's 55th Birthday: Race against the clock and feed Jack tons of food for high scores in this comical extra game mode, separate from the tapes and story of the main game. (Note: Does not support PSVR)
That's not all! While the story of Ethan Winters' escape from the Baker estate wraps up during the events of Resident Evil 7 biohazard, "End of Zoe" will reveal what happens to the Baker's daughter when her fate is intertwined with a mysterious outdoorsman named Joe.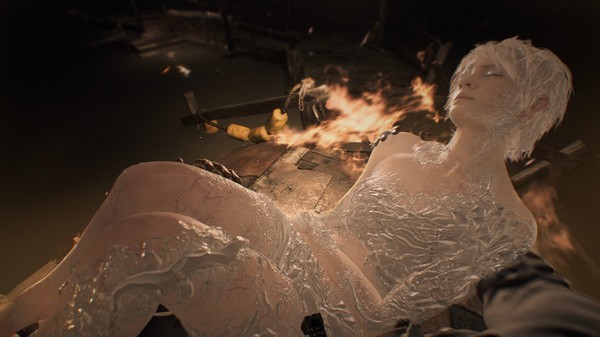 In addition, available as a free download for all owners ofthe game, "Not a Hero" explores events that take place directly after Ethan Winters' fight to escape from the warped Baker family and offers a different take on survival horror. Join series mainstay Chris Redfield and battle your way through the horrors that lurk in the maze-like caverns beneath the Baker family's home. Chris takes on this new challenge fully equipped with new weapons and tools designed to counter bio organic threats. Encounters with deadly foes lurk around every corner – including a brand new type of enemy.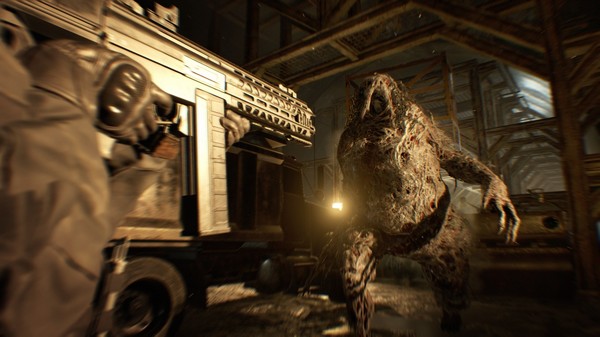 Grab your copy of Resident Evil 7 biohazard Gold Edition today for $49.99, and don't forget to download the free "Not a Hero" DLC to explore this brand new chapter featuring Chris Redfield.