EN
TAKE THAT! The Phoenix Wright figma is now available for pre-order!
All rise – court is back in session with the Phoenix Wright figma from Good Smile Company! We've talked about Good Smile's "Nendoroid" figures in the past, featuring characters such as Chris Redfield and Mega Man X , and today we turn the court's attention to a recent addition to their "figma" line with none other than the ace attorney himself! More info and images will be submitted to the court right after the jump, and will surely be free of desk slamming and finger pointing. Right, Mr. Wright?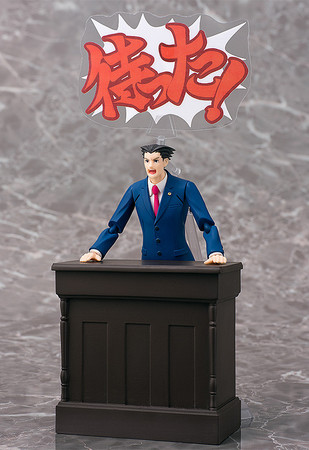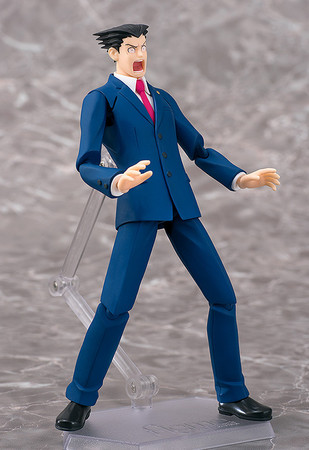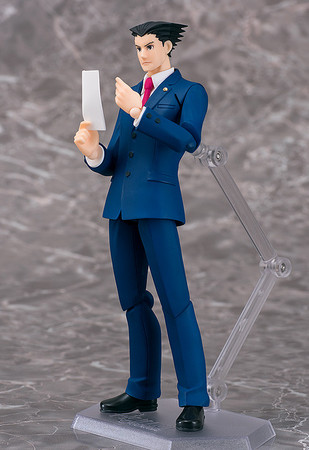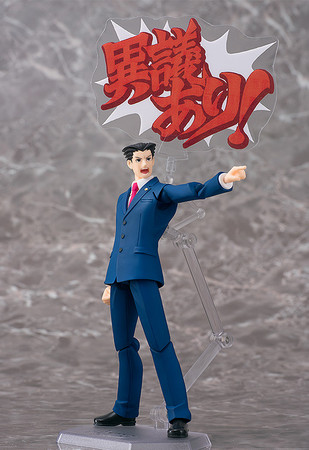 Featuring Phoenix in his classic blue suit, you'll be able to recreate your favorite scenes from the franchise with plenty of poseable joints, hand parts, and even facial expressions. Included props allow you to review a piece of evidence, and then come to sudden, shocking realizations when Edgeworth updates it (screen flash and crashing sounds not included). The included pedestal is perfect for slamming Phoenix's hands down to make a point, and there's even a cup of coffee, likely gifted from a certain bitter-brew-loving prosecutor.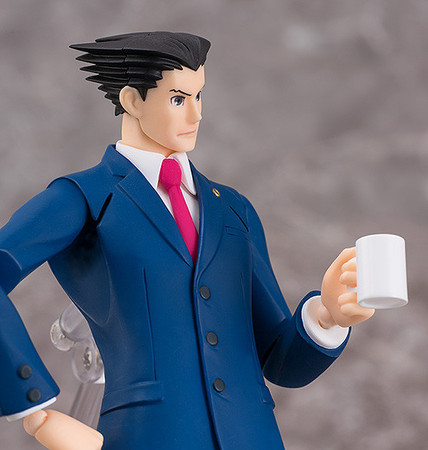 Included Japanese speech bubbles for Phoenix's famous phrases can also give him that extra oomph behind his poses! Curious what each one says? We've got you covered:
ç-°è­°ã'ã'Š! – Igiari! – Objection!
ãらãˆ! – Kurae! – Take That!
å¾…ã£ãŸ! – Matta! – Hold It!
As an added bonus, pre-orders made through the Good Smile Online Shop will also get an "embarrassed" face plate as a bonus when these figures ship out in May of 2017. Pre-orders through the Good Smile Online Shop close on December 8th, so in the eternal words of The Thinker: "I think the time is now to lock in your order."
Huh? Well… I may be paraphrasing slightly, Your Honor, but – oh come on, don't give me a penalty, I'll have to re-load my save!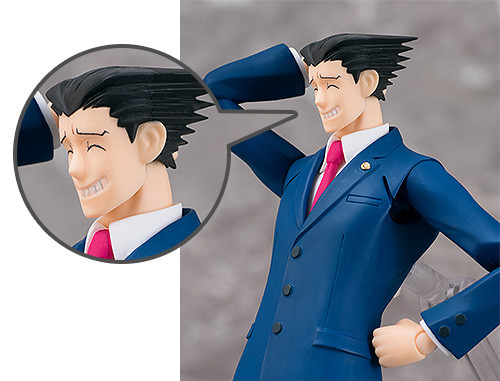 Looking for more Ace Attorney goodness? Phoenix Wright: Ace Attorney – Spirit of Justice is available now for the 3DS!