EN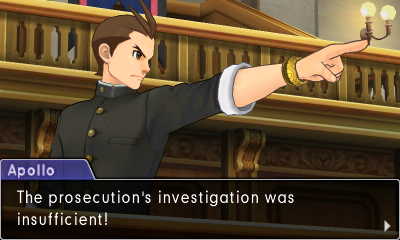 Phoenix Wright: Ace Attorney – Spirit of Justice is out now! Court is back in session!
Today's the big day! Phoenix Wright: Ace Attorney – Spirit of Justice launches today on the Nintendo 3DS eShop across North America and Europe for $29.99 / £24.99 / €29.99. The Ace Attorney series has always been known for its colorful cast, clever puzzles, witty writing, and courtroom drama, and Spirit of Justice is no exception. Check out the launch trailer above for a taste of what to anticipate in the latest entry in the courtroom drama, then hit the jump below for even more of what you can expect to see in the full game now and later in the month – including DLC costumes available today completely free until September 14th, 2016!
We've got some special DLC lined up for Spirit of Justice. First off are DLC costumes, free to download from the Nintendo 3DS eShop for those who purchase the game in the first week of release! This three-costume pack will definitely remind fans of previous games, with Apollo donning his old school uniform (from Dual Destinies), Athena sporting a waitress outfit from Trés Bien (first modeled by Maya in Trials and Tribulations), and Phoenix taking a few cues from loan shark Furio Tigre's wardrobe (also from Trials and Tribulations). Or is it Xin Eohp? After September 14, the costumes will be available to purchase for $0.99 / £0.89 / €0.99.
You can find additional illustrations of the costumes here , as well.
That's not all, though! Every Thursday throughout the end of September will see the release of even more Ace Attorney stories. Two "Asinine Attorney" episodes – short, zany stories that take place outside of the main game – will be making their debut, each bringing an exclusive and adorable pixel art 3DS theme in tow. There will also be a full-length case, Turnabout Time Traveler, which will mark the return of even more fan-favorite characters. Let's just say there are a failed artist and a frilly cravat in your future. Or is it your past? Looks like you're in for some old-school courtroom action, Mr. Wright.
To make it easy to plan ahead for, below we've laid out a handy list of the release dates and prices for each of the DLC releases this month. We'll have more details for each DLC as their release dates come closer:
9/15 – "Phoenix Wright: Asinine Attorney" short story and 3DS theme ($3.99 / £3.59 / €3.99)
9/22 – "Apollo Justice: Asinine Attorney" short story and 3DS theme ( $3.99 / £3.59 / €3.99)
9/29 – "Turnabout Time Traveler" full-length extra episode ($5.99 / £5.39 / €5.99)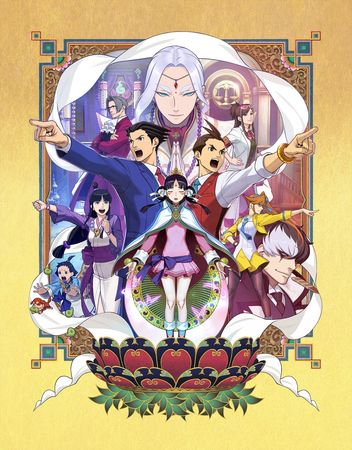 If you haven't been following the news about what the new game is all about or the locations visited in the game, or just need a refresher, Spirit of Justice features dual protagonists as two dramatic stories unfold around lawyers Phoenix Wright and Apollo Justice of the Wright Anything Agency. While Phoenix travels to the Kingdom of Khura'in, navigating lawyerless courtrooms and the Divination Séance , Apollo Justice is tasked with holding down the fort at the Wright Anything Agency. Both attorneys face explosive implications in their stories as a legal revolution begins to boil over in Khura'in….
Since the game was first announced back in May, we've shown screenshots from the first and second episodes of the game. If you want a sneak peek at what you'll see in episode three, we've also got some screenshots from that case below. Don't worry, no major spoilers here, just a taste here at the end of the blog post for you curious types!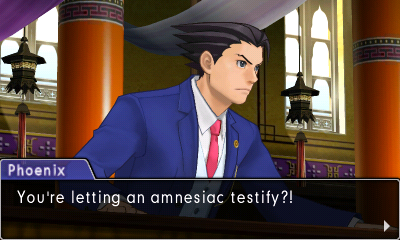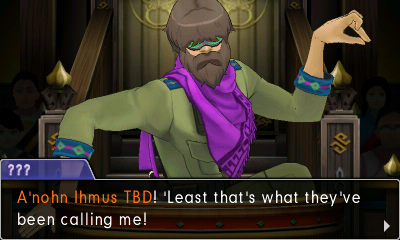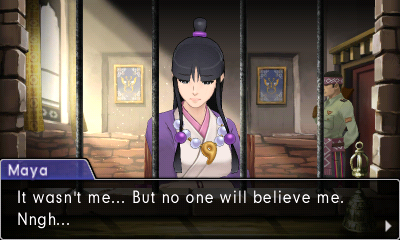 We have a full gallery of screens here for those who are even more curious!
With so much ahead for Spirit of Justice, we're sure nobody has a – say it with me now – OBJECTION! Be sure to stay tuned for more news by investigating the Ace Attorney Twitter and Facebook !