EN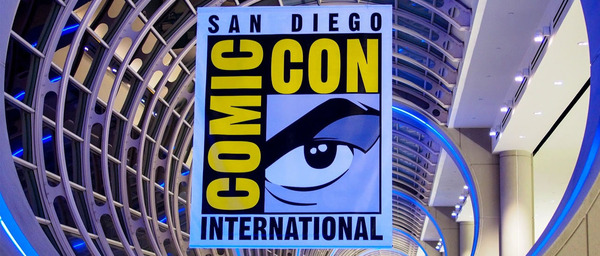 Capcom at San Diego Comic-Con 2016
Who's going to San Diego Comic-Con this weekend? Because we are! Capcom will be there (Booth #215, near Door A) with all of our latest in sunny San Diego, including monster-sized panels, signing sessions with Producers and Directors for a bunch of our games, exclusive swag at the Capcom Store, and of course plenty of demos – including the extremely intense Resident Evil 7 "Kitchen" demo in PlayStation VR Mode!
Demos
We have a very special demo for Resident Evil 7 lined up for SDCC – the "Kitchen" Demo in PSVR Mode is a short but intense PlayStation VR demo that sets up events leading up to Resident Evil 7. The "Kitchen" demo has only been shown at limited events so far, so step in to the replica plantation house at our booth to try out the immersive VR horror experience for yourself!
Monster Hunter Generations for 3DS will be available for co-op hunters to try out the new Hunting Styles and Hunter Arts, while the demo for Phoenix Wright: Ace Attorney – Spirit of Justicefor 3DS provides a peek at the courtroom adventure's brand-new Divination Séance that allows Phoenix to see the last moments of the victim's life. Dead Rising 4will be playable on Xbox One with fan favorite Frank West returning to Willamette 16 years after the original Dead Rising to investigate an entirely new zombie outbreak. Street Fighter V will have the latest roster of characters available to play on PS4, complete with both casual play and tournaments throughout each day.
Capcom Store
It wouldn't be a Comic-Con without the Capcom Store! They've got a ton of great products at SDCC this year, including some new items making their debut as well as old favorites.
Ryu Statue (Alternate Color Variant) – $60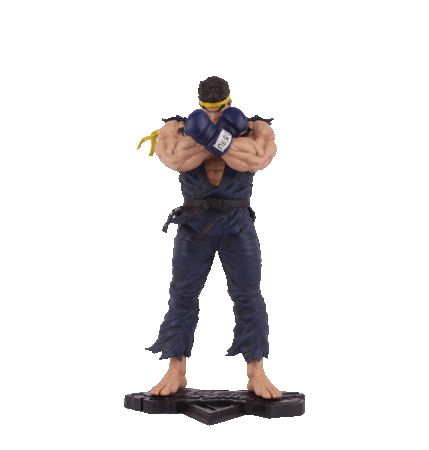 This 10" tall special variant of Ryu striking his now iconic pose from Street Fighter V featuring a dark blue gi and yellow headband is exclusive to the Capcom Store, and makes its debut at San Diego Comic-Con!
Limited Edition Gold Mega Man Headphones – $100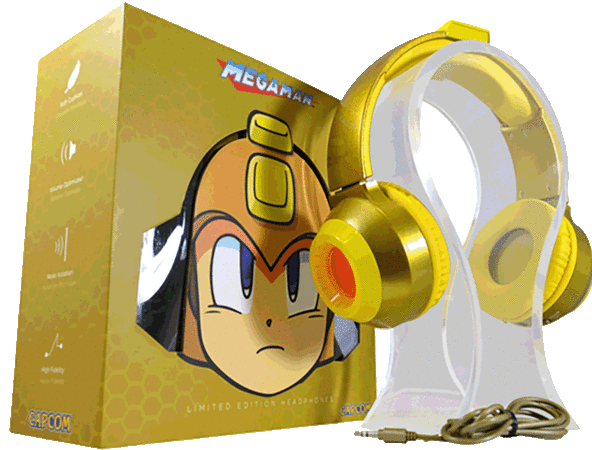 New for San Diego Comic-Con, these gold headphones feature the same high quality construction, rich sound, and battery-powered LEDs as their blue counterparts. You can also grab the original blue set for $80 while they last!
Protoman Exclusive Statue – $240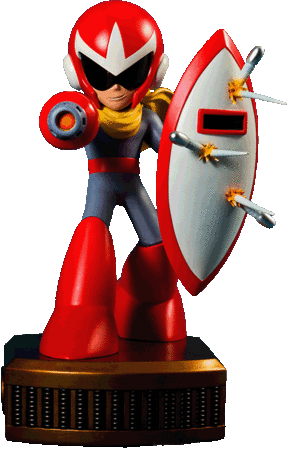 This extremely limited Protoman statue by Venture Classics is sure to be the centerpiece of any Mega Man collector's… er… collection! Featuring durable, high quality construction and LED lighting, each statue also features a unique serial number and authenticity card.
Street Fighter POP Figures – $12 each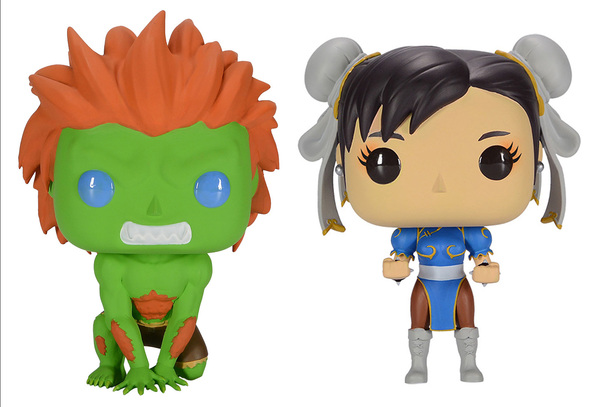 The Street Fighter line of these ever-collectible POP Funko figurines are making their world debut right at SDCC! The Capcom Store will carry Chun-Li, Blanka, and the popular Hot Ryu, so be sure to grab your favorite characters while they last.
50" Street Fighter Poster – $20

New for San Diego Comic-Con, this 50" Street Fighter Poster features original art by Miguel Wilson. Snag a poster at the Capcom Store and have it autographed by Miguel himself (see signing sessions below)!
Ryu Plush Gloves – $30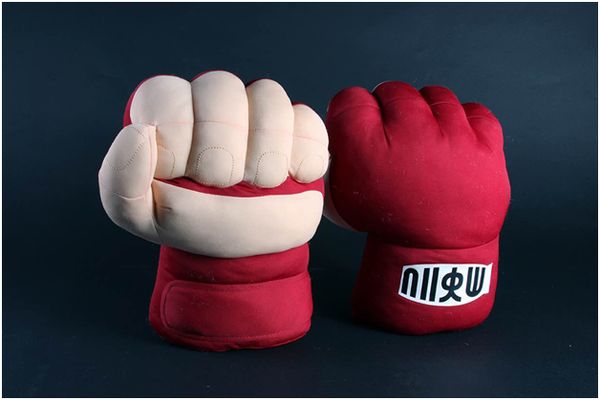 These ever-popular gloves sold out quickly when they first released, and they're now back to make their first appearance at a San Diego Comic-Con! No need to ponder your fist when you've got these on.
Big Boys Toys Dioramas – $120 each

These collectible dioramas featuring Ryu, Ken, and Chun-Li in chibi style have been featured before, but we're bringing along a new challenger to SDCC – Guile, who will be available for the very first time! Each diorama features LED lighting and voice clips to go along with their signature move.
Capcom Grab Bag – $65 each
Jam-packed with a collection of cool Capcom collectibles, such as a figurine, t-shirts, toys, games, and more – including one of the three new Street Fighter POP figures! Each bag is valued at over $100. Quantities will be limited each day, so make sure you get in early if you want a grab bag!
Signing Sessions at the Capcom Booth
Ace Attorney signing sessions with Producer Eshiro-san and Director Yamazaki-san

Thursday, July 21st, 10:00AM to 11:00AM
Friday, July 22nd, 10:00AM to 11:00AM

Monster Hunter Generationssigning sessions with Producer Kojima-san and Director Ichinose-san

Thursday, July 21st, 1:00PM to 2:00PM
Friday, July 22nd, 12:30PM to 1:30PM
Saturday, July 23rd, 11:00AM to 12:00 PM

Street Fighter signing sessions with Executive Producer Ono-san

Friday, July 22nd 2:00PM to 3:00PM
Friday, July 22nd, 5:00PM to 6:00PM
Saturday, July 23rd, 12:30PM to 1:30PM
Resident Evil signing session with Producer Kawata-san

Friday, July 22nd, 3:30PM to 4:30PM
Capcom Store exclusive Street Fighter posters signing sessions with Miguel Wilson, Artist

Thursday, July 21st, 2:00PM to 2:30PM
Friday, July 22nd, 11:00AM to 11:30AM
Saturday, July 23rd, 3:00PM to 3:30PM
Sunday, July 24th, 1:00PM to 1:30PM
Dead Rising: Endgame movie cast signing session

Sunday, July 24th, 11:00AM to 12:00PM
Additional Signing Sessions for SDCC exclusives with Ono-san
Grab SDCC exclusive products and have them signed by the Executive Producer of Street Fighter V, Yoshinori Ono! More details will be available at each booth.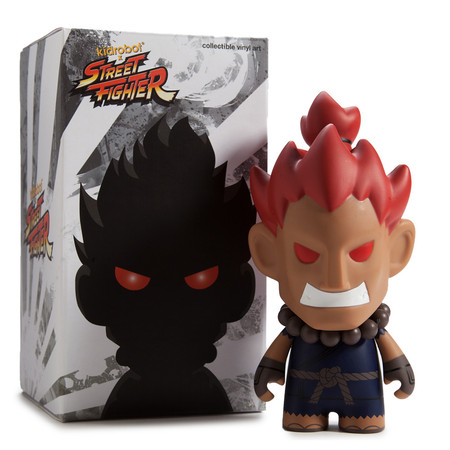 Kidrobot (Booth #5645)

Friday, July 22nd, 3:30PM to 4:30PM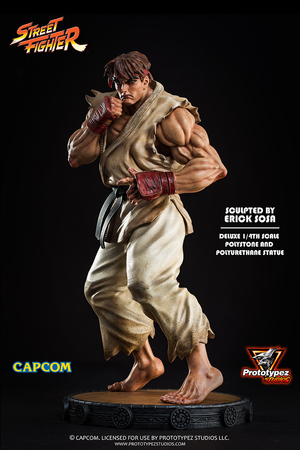 PrototypeZ (Booth #5146)

Saturday, July 23rd, 11:00AM to 12:00PM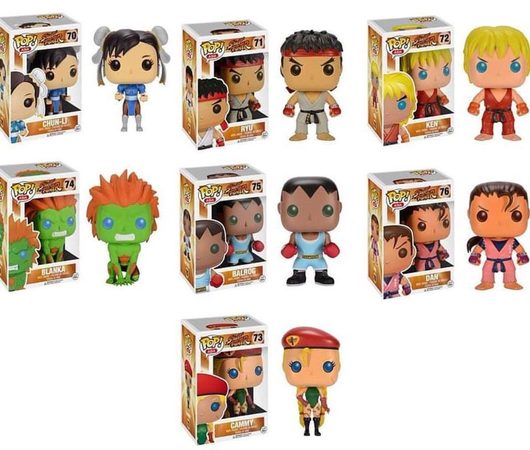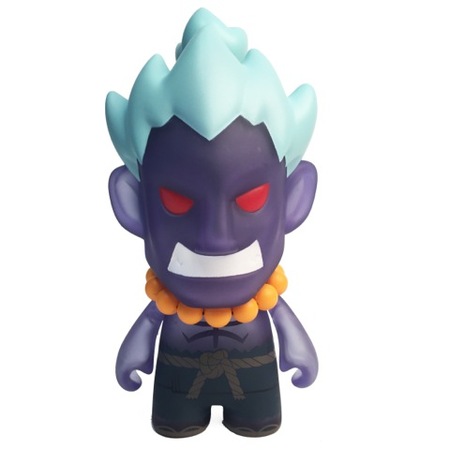 BAIT / MINDStyle / FUNKO POP Asia (Booth #4845)

Saturday, July 23rd, 2:00PM to 3:00PM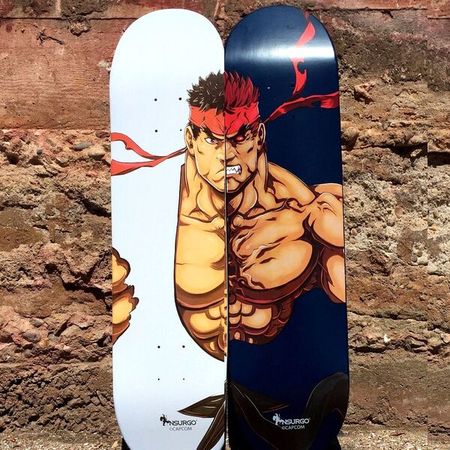 NSURGO (Booth #5146)

Saturday, July 23rd, 3:30PM to 4:30PM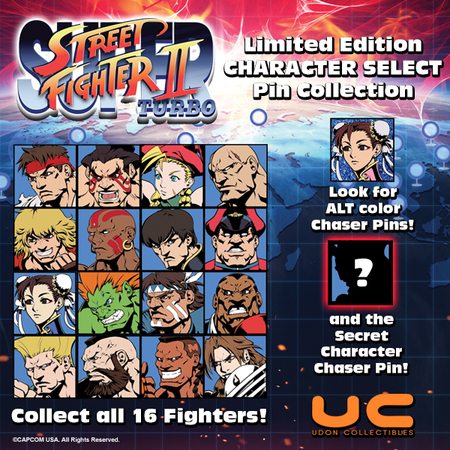 UDON (Booth #4529)

Saturday, July 23rd, 5:00PM to 6:00PM
Panels
Street Fighter Nation Panel

Thursday, July 21st, 11:45AM to 12:45PM, Room 6BCF
Get an exclusive look at the latest news and updates about Street Fighter V. Expect sneak peeks at all the licensed goods and collectibles being developed, updates on the Capcom Pro Tour, and a few surprises as well!
World of Capcom Panel

Thursday, July 21st, 5PM to 6 PM, Room 7AB
Calling all Capcom fans! This panel is packed with Capcom team members to present the company's latest and greatest video games. Capcom has been knocking out fan favorites and timeless classics for over three decades, and this panel is the place for fans of all ages to check out the new games they can look forward to.
Resident Evil 20th Anniversary Panel

Friday, July 22nd, 11:30AM to 12:30PM, Room 6BCF
Two decades have passed since survival horror fans first opened the ominous doors to the zombie-filled Spencer mansion. Celebrate the 20th anniversary milestone for Resident Evil with the team at Capcom, including info on what's in store for Resident Evil fans this year!
Monster Hunter Panel

Saturday, July 23rd, 3PM to 4PM, Room 25ABC
Capcom development team members share brand new behind-the-scenes info and insights from the recently released Monster Hunter Generations for Nintendo 3DS. The panel will include exclusive new footage and announcements, as well as some special surprises!