EN

New details about the Mega Man animated series, coming in 2017!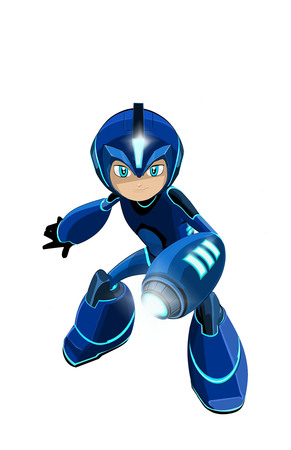 If you're an 80s or 90s kid, you may remember an animated series about the fighting robot (sing it with me now: Mega Man !) that ran for two seasons during the mid-90s. It was a fresh, and unique, if not sometimes silly, take on Mega Man, and one that a lot of people (including myself) remember fondly. The new animated Mega Man series will follow Aki Light – a normal, upbeat, and above all optimistic young school-aged robot living in Silicon City. He soon learns that deep within his programming are secret protocols that allow him to transform – giving him nanocore armor, a Mega Buster, and the iconic helmet to turn him into a superhero – Mega Man!
Promising exciting new technologies and new robots, the series will follow the adventures and trials of Aki Light – a.k.a. Mega Man – as he faces off against threats to Silicon City, while trying to keep his superhero identity a secret and maintain a normal robot schoolkid life.
It'll be a great way for newcomers and younger fans to meet Mega Man for the first time, and a treat for fans who grew up with the games, featuring the return of beloved characters like everyone's favorite robot canine, Rush! Be sure to keep an eye out for the Blue Bomber's animated adventures in 2017 – the same year as Mega Man 's 30 th anniversary!