EN

Street Fighter V Collector's guide has combos, frame data, eGuide, and more
With Street Fighter V less than a month away(!), the folks over at Prima Games have outdone themselves with their Collector's Edition strategy guide for Street Fighter V , a hardcover tome of everything Street Fighter V. For those who like frame data, every attack in the game for every character is listed, including startup, active frames, recovery, damage, stun, and more. For those who just like framing things, a frame-ready art print of Ryu and Ken will be included as well – and that's not including an extensive 16-page art gallery featuring series newcomers F.A.N.G, Laura, Necalli, and Rashid!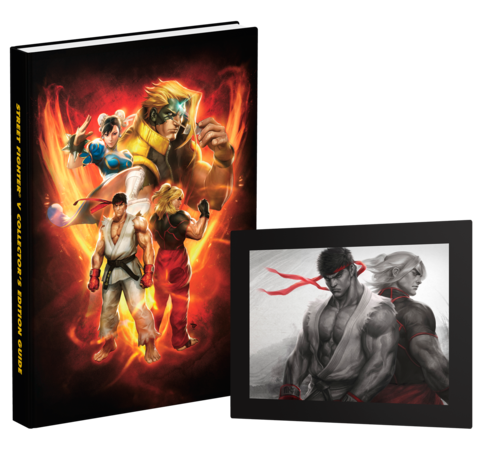 Regardless of if you're the champion of your local tournament scene or if you don't know a fierce punch from a fireball, this guide will help you on your journey to the top. In addition to full frame data, character combos, and special moves, you'll also get comprehensive character strategy – great for learning both how to play as and play against every character in the lineup! And as if that weren't enough, the collector's edition also comes with a free, mobile-friendly eGuide, which will be updated to include frame data, game changes, and the first season of DLC (up to one year post game release). The collector's edition guide will be out the same day as Street Fighter V – February 16th, 2016 – and retails for $39.99 USD.
You know where the answer lies. RISE UP!