EN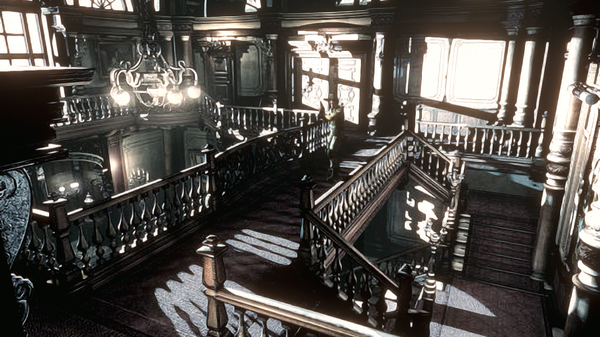 Enhanced Resident Evil remake coming to current and next-gen platforms
Survival horror fans, rejoice – the classic survival horror experience known as "REmake" is finally clawing its way out of the past and onto modern machines. RE fans in NA and EU will be able to download Resident Evil on Xbox One, Xbox 360, PS4, PS3 and PC early next year.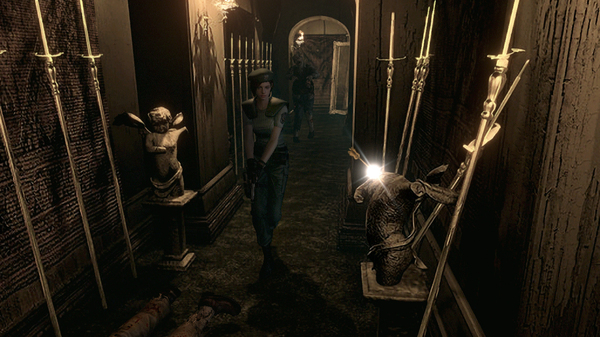 Since its 2002 release, this re-imagined take on the PS1 original has remained one of the most beloved (and requested) titles in the series' history. From its incredible graphics and sound to numerous gameplay refinements, it turned an already amazing game into a must-play experience. The version you'll play next year, however, has additional enhancements to make it the definitive vision of the Mansion Incident.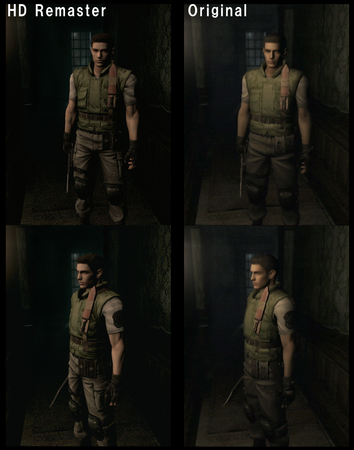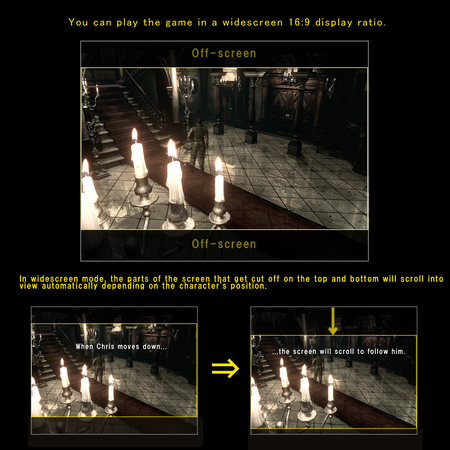 The in-game models and iconic backgrounds have all been improved, and a unique "scrolling" camera helps integrate the original 4×3 game into a 16×9 view. As the image above shows, as you move either Chris or Jill out of the initial frame, the view will smoothly scroll along with you.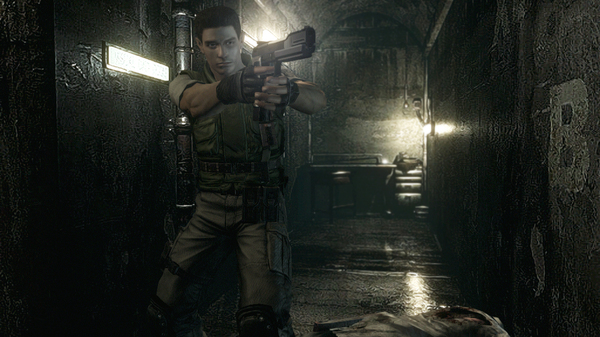 The original "tank controls" remain, however there is also a modern option where the character moves in the direction of the analog sick. But if you read this and the 16×9 scrolling options and think "no way, I want the original experience," then good news – all this stuff can be adjusted in-game, any time.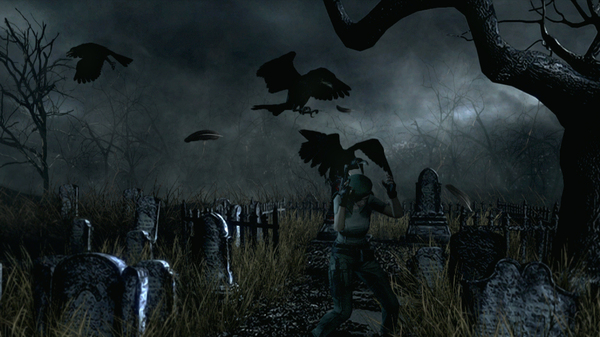 Though I hopped aboard the RE1 train in 1996, I (for whatever reason) missed the 2002 "REmake." When I finally got around to it a couple of years ago, I finally understood why it was held in such high regard. It's a memorable, tense and occasionally disturbing trip through the Spencer Estate, and if you didn't play it back then – or want to see it again in HD – then by all means, check this out next year!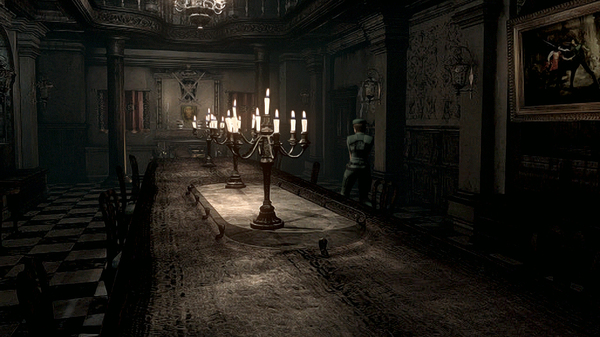 Visit our gallery or Facebook page for even more screens!