EN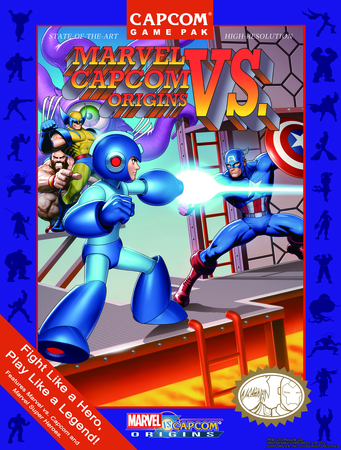 MvC Origins Art Tribute 2: Mega Man 2 awesomeness
Hoo boy, and I thought the Infinity Gauntlet art was good – this is flat out incredible!
Amazing artist Shinkiro was asked to blend elements of the classic (infamous?) North American Mega Man 2 box art with depictions of Marvel heroes who appear in MvC Origins. The results are.. well, you see them right there. Floors me, man.
UPDATE – MvC Origins release date confirmed for Sep 25 (PSN, $14.99) Sep 26 (XBLA, 1200 points)!
Going to PAX Prime this weekend? This art AND the Infinity Gauntlet art will be available as a two-sided poster, so get your hoarding hands ready!
We also have one more mashup coming in two weeks. Any guesses what that might be?
–>