EN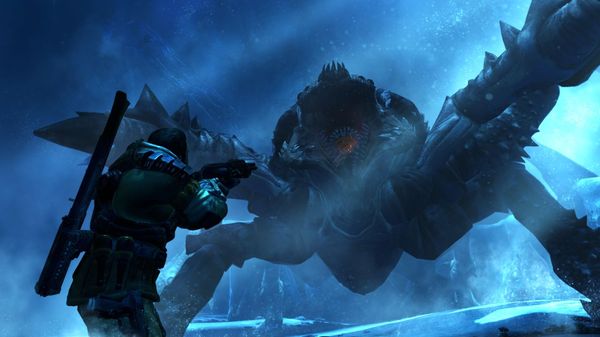 Lost Planet 3 revealed, trailer and screens deployed
Our big reveal for Captivate 2012, Lost Planet 3 sees the series return to its extreme condition roots. The chilling ice and unforgiving outdoors make life miserable for new hero Jim, but his determination to uncover pockets of precious thermal energy has him out there every day, braving not just the weather, but also towering akrid.
This cinematic trailer helps set the general tone – one of danger around every corner, be it creature or climate – but some additional details are in order.
The planet of EDN III is home to thermal energy (or T-ENG for you longtime fans). This brand new resource has attracted many prospectors looking to make a quick buck, but our hero Jim is on EDN to scrape together cash for his family back home. While he's here, his mammoth-sized Utility Rig acts as a home away from home, allowing him to explore the wilderness, set up thermal posts and report back to the hub area before the storms (and akrid) do him in. However, exiting the rig and wandering too far away can cut communications (and your HUD), so there's always an element of danger when traveling on foot.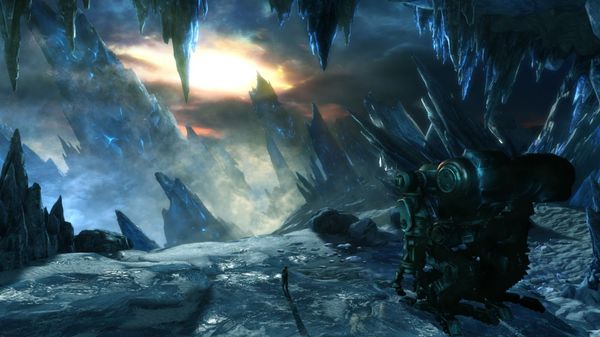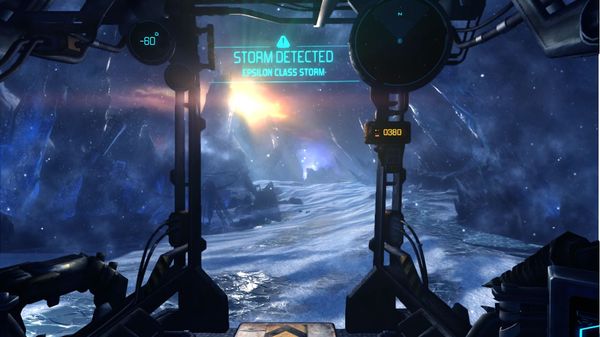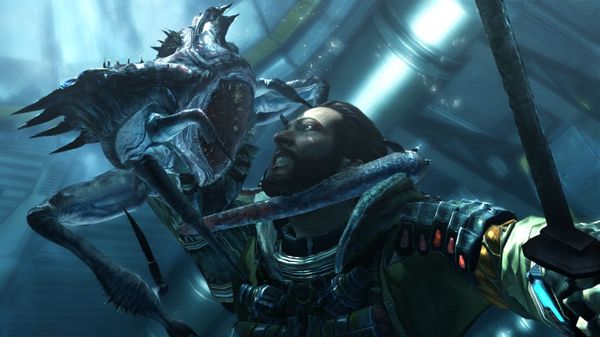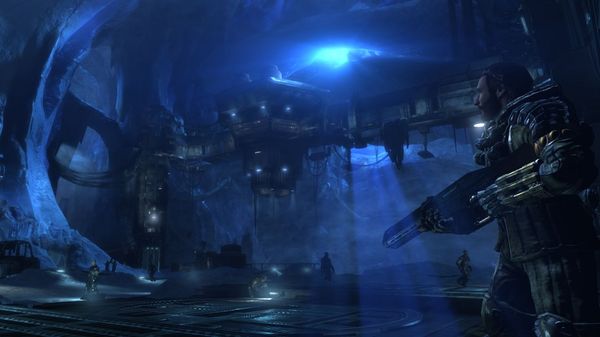 More images in the gallery here , and as with Resident Evil 6 I'll have an interview with the team posting later this week. Also, while the trailer doesn't suggest this, Lost Planet 3 is indeed a prequel, talking place some years before the original game. Plot details are still scarce, but I've heard the connections to the main series will be apparent – plus little nods like setting up the thermal posts seen in LP1 and 2, and the fact Jim's rig is a clear precursor to the Vital Suits.
Details from the official release:
Return to extreme conditions – Taking the series back to its roots Lost Planet 3 returns to E.D.N. III, delivering a dynamic battle field that's more dangerous than ever before with an ever changing climate that will affect the way you play
Brave the terrifying – Play as blue collar worker Jim, risking assignments in treacherous conditions to earn his hazard pay and return home to his family
Home away from home – Protect yourself from hostile Akrid and the unpredictable ice storms on E.D.N. III with your utility rig. Equipped with an assortment of tools you'll need to learn to use the rig to your advantage in order to survive
Gameplay Variety – Offering a mix of first person combat in the rig and third person gunplay on foot
Intense, cinematic experience –Developed with the Unreal Engine 3, Lost Planet 3 presents a visually stunning and unique terrain that impacts the gameplay
Killer enemies – The Akrid are back, bigger and angrier and demanding a more tactical approach during combat
Reveal the hidden truths of E.D.N. III – The uncharted world has many secrets locked away. Jim' search for T-Energy will ultimately reveal further mysteries
Lonely Planet? – Lost Planet 3 will support a full set of multiplayer modes that enhance players experience of the Lost Planet world
Lost Planet 3 launches in early 2013 for Xbox 360, PlayStation 3 and PC.