EN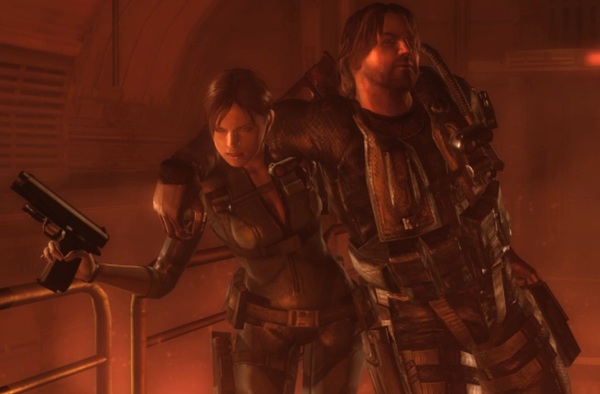 Resident Evil Revelations price update: now $39.99!
Late last year we announced the console-sized adventure that is Resident Evil Revelations would arrive on a 4GB card instead of the standard 2GB card; this increase in memory size led to an increase in price as well, raising the retail cost to $49.99. And while we're confident in the game's value at that price (and the reviews reflect that sentiment as well), we're also exceedingly pleased to say that after weeks of effort, we've been able to lower the price to $39.99.
Since the announcement of the $49.99 price point, we've spent weeks looking for a way to bring your cost down to standard 3DS pricing. Today we can finally confirm we were successful in this, and hope the reduced price encourages even more people to check out this strong entry in the Resident Evil canon.
I've gone through this game twice now and as a former member of the press I can plainly state Revelations has enough content to warrant the $49.99 price. But I understand if that's a little hard to swallow coming from a now-Capcom employee, so I'll let the other high marks speak for themselves.
"A perfect blend of action and survival"
"…succeeds, setting benchmarks for the Nintendo 3DS"
"…an optimum mix of tense, creepy exploration and stop-and-shoot action"
"…the sort of thing Nintendo 3DS needs right now, a high-quality original production."
This change only affects the US price of the game – if you've already pre-ordered or pre-paid for the game, please contact your retailer for more information. You can also pre-order in the Capcom Store and pick up a free 3DS case!
We'll also have one more Revelations live stream before the game launches in the US on February 7th. Tune in to our Twitch TV channel for more this Tuesday.